Top 5 Places to Drink in Wilmington in 2015
In a state that boasts such nationally-acclaimed microbreweries as Dogfish Head and a serious penchant for fine dining, it's easy to see why droves of residents are praising the virtues of Delaware living in 2015. Years of revitalization efforts have transformed Wilmington into a vibrant city where the young and young-at-heart choose to live, work and play.
An evening in Wilmington leaves nothing to be desired, whether a girls' night out for wine and tapas or a rousing karaoke session followed by live music. So here you go, the definitive list of Wilmington's top five places to drink and be merry — oh yeah, and experience exceptional cuisine!
Wilmington's Top Five Places to Drink
1. Domaine Hudson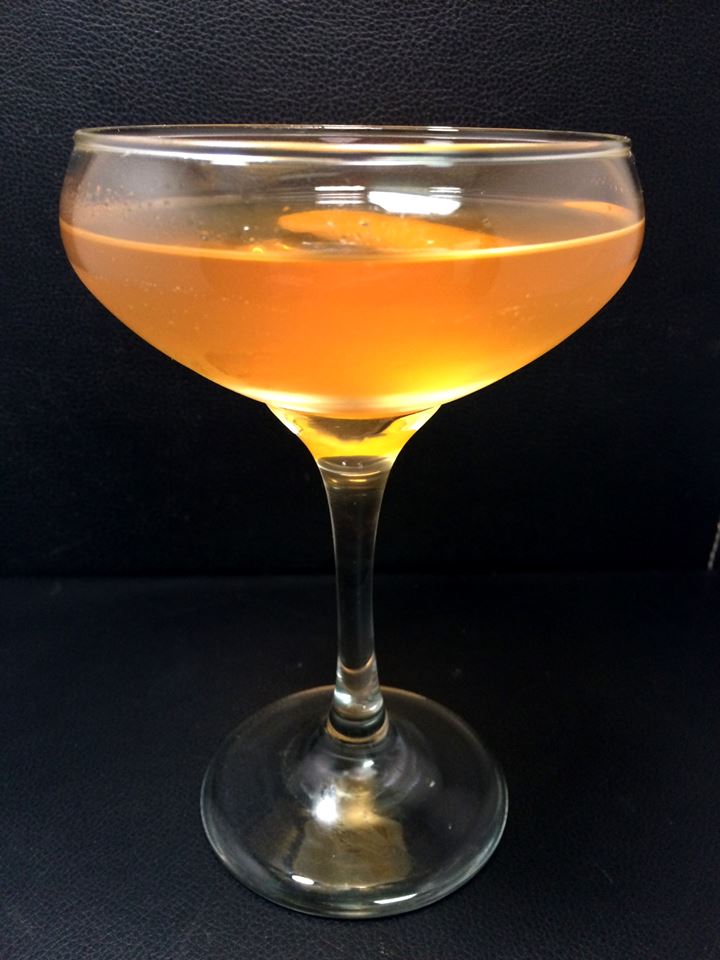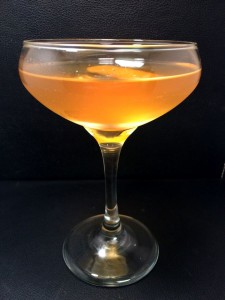 Domaine Hudson has received numerous accolades for its creative, new American Fare from the likes of Zagat and Open Table, but their award-winning wine list – more than 450 selections of rare, boutique wines — have made this restaurant a must-visit in the heart of Wilmington. Bonus: you can search for your favorite on the iPad, or sort by name, price, label, varietal, point score, or region. Happy Hour specials are served nightly from 5 to 7 p.m., when you get $2 off the Bar menu, craft beers, signature cocktails, and wine flights. "We offer our customers a memorable dining experience in a warm, casual setting," said Mike Ross, proprietor.  "Our food and beverages are superb, and we pride ourselves on impeccable service."
Domaine Hudson
Visit website
New American Fare, Wine Bar & Spirits
1314 N Washington Street
Wilmington, DE 198
302- 655 – 9463
2. 1984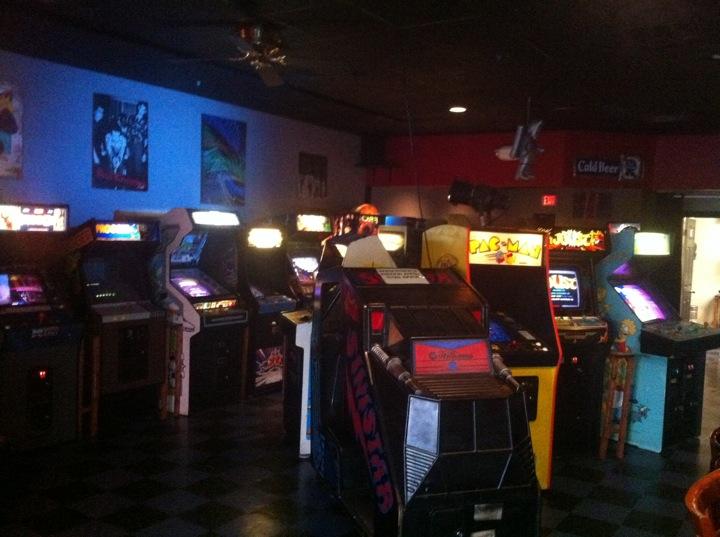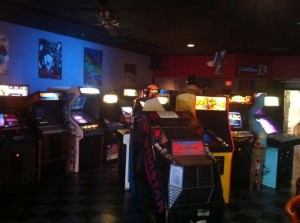 A game of Pac-Man or Centipede anyone? 1984 has oft been described as the best bar ever in Delaware…  a place where one can sample killer craft beers, play classic arcade games (just 25 cents!) and enjoy 80's karaoke, not to mention live music performed by local bands. This cozy spot offers more than a dozen beers on tap and another 40 in bottles and cans, with most coming from Delaware and Pennsylvania microbreweries, though the selection is always changing.
According to owner Matt Morrissette, Spaced Invader – a session IPA made in a joint venture with Stewart's Brewing Co. — is one of their hottest sellers, along with the omnipresent Pabst Blue Ribbon (PBR). And on Fridays and Saturdays, patrons can see three bands for just $5 bucks. If you were a child of the 80's, or are just a hop fanatic, do yourself a favor and check out 1984.
1984
Visit website
2511 West 4th Street
Wilmington, DE 19805
302 384-6479
3. River Rock Kitchen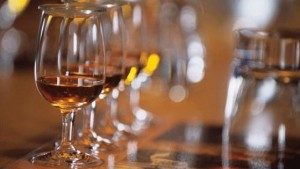 River Rock Kitchen is a sleek newcomer to Wilmington's Riverfront scene. Their beverage menu does not disappoint with a nice selection of house-fused vodkas, a seasonal Old Fashioned made with Bullet rye, apple brandy, Angostura bitters and orange peel, and a zingy Jalapeno Cucumber Lemonade! Single barrel and small batch bourbons are one of the coolest additions to this Wilmington establishment. Elmer T. Lee, Eagle Rare and Booker Noe are some of the premium bourbons they carry. Pick just one, or try a flight of three one ounce sample pours — total bliss! And Happy Hour runs daily from 4 to 7pm with great prices on craft beers, house wines and cocktails.
The restaurant is known for its rustic yet refined American fare, which is almost always locally sourced and changes seasonally. Grilled Ahi Nicoise, Vegan Pho and slow-cooked pork cheek are some of their best sellers this winter season, but the bar's signature cocktails and growing wine portfolio are also turning heads.
River Rock Kitchen
Visit website
818 Shipyard Drive
Wilmington, DE 19801
302-397-5518
4. Stoney's Pub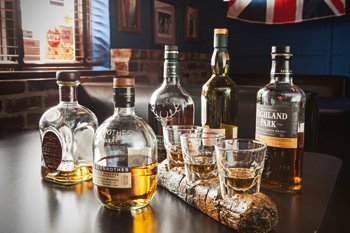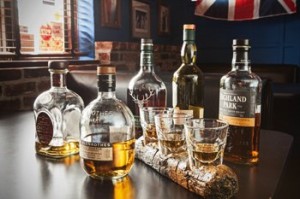 For inspired British food and drink, a trip to Stoney's Pub is in order. Hearty ales, a brilliant scotch selection, and filling pub fare are what keep patrons coming back again and again. Wash down their signature fish and chips with a Boddington's cream ale on tap. Their draft beer selection includes Irish and English favorites like Smithwicks, Guinness, Fullers London Pride and Newcastle Brown, plus lots of lesser known bottled beers from the UK. If you've come with an appetite, their Bangers and Mash, Shepard's Pie and Roast Beef with Yorkshire pudding definitely qualify as classic and flavorful pub grub. Be sure to ask about scheduled Single Malt Whisky Tasting events (by reservation only) – a local pastime for many residents.
Stoney's Pub
Visit website
3007 Concord Pike,
Wilmington, De. 19803
302-477-9740
5. Pochi Chilean Cuisine and Wine Bar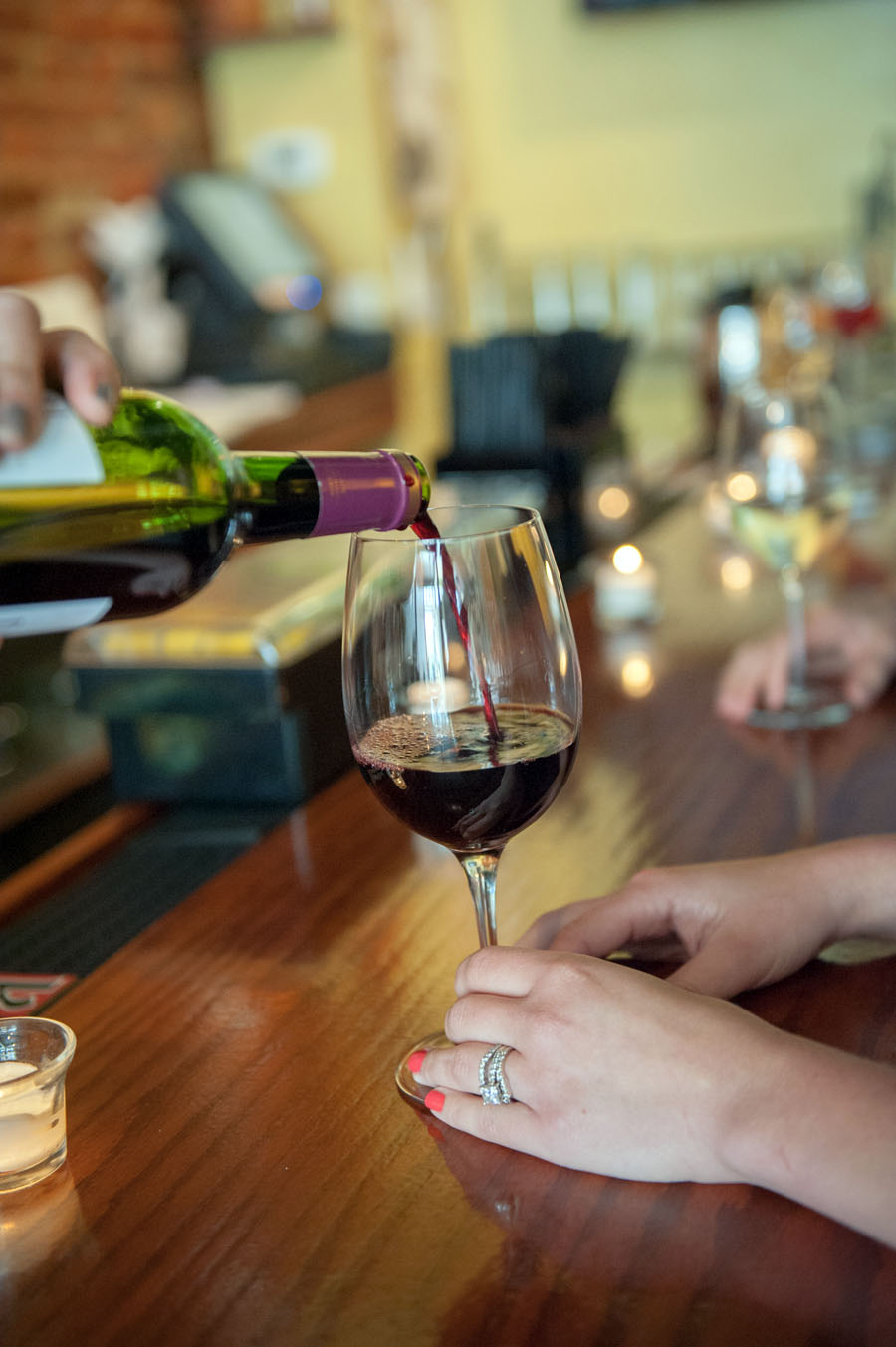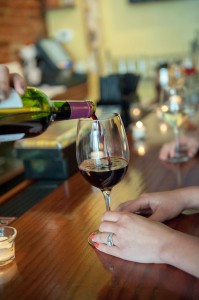 Many satisfied customers claim that Pochi rivals restaurants on the New York scene – a testament to the sublime cuisine and outstanding wine portfolio of this Wilmington gem, which draws upon culinary inspiration from the Andes to Chile's Patagonia. Ridiculously good empanadas, Chilean seabass ceviche and Croquetas De Jaiva (crab cakes with a twist) are not to be missed. Cozy up with a warming glass of Viu Manent Reserva, or sample some of their newly featured wines from France and Australia. Outstanding service and a low-key ambiance make this Chilean Bistro both comfortable and chic. Not a wine aficionado? Try their basil Pisco Sour or famous Dirty Kalamata Martini made with Grey Goose Vodka.
Pochi Chilean Cuisine and Wine Bar
Visit website
220 W 9th St
Wilmington, DE 19801
302-384-6654