5 Frequently Asked Questions For Delaware Custom Home Builders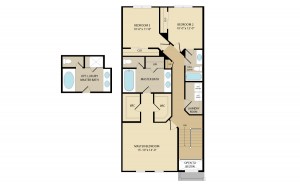 Prospective homeowners often have many questions for Delaware custom home builders. Building a new home to meet the needs of your family is an exciting process, but it's a bit more involved than simply buying an existing home on the market.
Yet, the ability to select different options and upgrades is what makes working with Montchanin Builders so rewarding. Here are five of the most frequently asked questions we field about new home construction from the ground up.
How long have you built custom homes in Delaware?
Montchanin Builders has built homes at the Darley Green site in Delaware since 2009, but our workers have a combined experience of 60 years in land acquisition, development, and construction. Our point person, Anthony Ruggio, came to us in 2010 with more than 20 years of residential construction experience – from hands-on foundation work to design consulting. Our company's work has caught the eye of local and national news organizations, in addition to appearing on HGTV's "Showhouse Showdown." We are fully licensed and insured, so you can have peace of mind throughout the construction process.
How much does a custom home in Delaware cost?
As you can imagine, the cost of custom homes in Delaware varies, depending on the options you select. Generally speaking, Darley Green features affordable homes starting in the $200's. You can get up to 2,500 square feet of living space for your money. Many of the upgrades offered by other builders come as standard features in our custom homes, so you save cash there, too. We work with lending specialist Kevin Hollerman from New Penn Financial to secure lower mortgage rates and a finance plan that best meets your budget.
How does the home building process work?
The home building process begins with a phone call to our Information Center at 302-655-2600 to set up an initial consultation. At this meeting, we'll review various floor plans and features that we offer. We welcome you to bring sketches, photos, and other ideas to this appointment. From there, we'll take you to our design center to look at new home options and upgrades in person. Our site supervisor will give you a tour of the open lots in our community that best meet your needs. Once the floor plan and lot are selected, we draw up a building contract for your attorney to review. We'll draw up a blueprint and home plan design that includes all your upgrades and personalization options. Next, we secure a building permit, your bank's mortgage commitment, and excavation begins.
How long does it take?
The initial planning phase of the project usually takes about 45 days from signing the contract. Once framing begins, the new structure is usually up within four months, with all the bells and whistles added by six months. We do, however, have a number of model Delaware condos and townhomes that are completed and "move-in ready" now if you decide you don't want to wait for a custom home. You may also find that one of our existing floor plans fits your needs with a few customization selections like the choice of paint color or counter top, and these pre-built homes are naturally available much quicker as well, so if you are looking to move within the month, Montchanin Builders has options for you.
What type of warranty do you offer?
All homes by Montchanin Builders come with the industry's most comprehensive warranty — the 10-year warranty program Provided by 2-10 Home Buyer's Warranty. Not only does your warranty cover the structural support columns of the home and important parts like the roof and the foundation for 10 years, but also your kitchen appliances, HVAC, electrical work, washer, dryer, and garage door opener for two years. Your satisfaction is important to us!
About Montchanin Builders Delaware custom home builders
Darley Green is a wonderful neighborhood, conveniently located in Wilmington, Delaware – just 20 minutes from Philadelphia's city center. With our professionalism, teamwork, and excellent reputation for quality craftsmanship, we are committed to building the homes of your dreams as efficiently as possible.
If you are looking for expert designers, accurate pricing, knowledgeable project managers, and an overall pleasurable building experience, then look no further. We offer a free no-obligation consultation with our team, so call our Information Center at 302-655-2600 to set up your appointment.