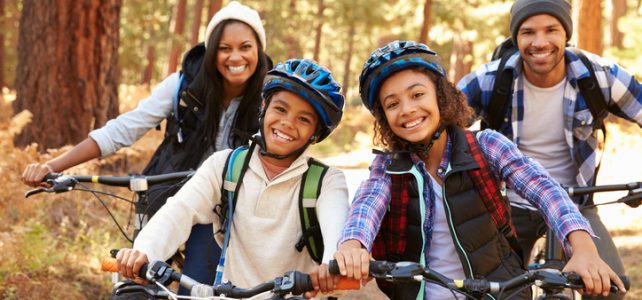 Why Is Relocating to Delaware So Popular? Here's 5 Reasons
Delaware is one of the true hidden gems in the U.S. If one phrase could sum up life in Delaware, it would be: "Small town vibe and friendliness with big city amenities." There are so many reasons why people decide to relocate to Delaware. The fresh air, scenic views, and recreational opportunities attract the outdoor lovers. The fine dining and dynamic craft brewery scene attract the foodies. And the outstanding tax benefits and affordability of the state attract all those who are fiscally prudent. What's not to love?
The beautiful scenery is just one reason why relocating to Delaware makes sense
Waterfront? Check. Fantastic beaches? Check. Nature trails, dog parks, and mountain biking trails? Check, check, and check! You name it, Delaware's got it. There's never a shortage of things to do when the best recreational opportunities are just a stone's throw from home. Many people decide that moving to Delaware makes sense because they want to raise their children in a region that clearly values the outdoors.
Your inner foodie will love the fantastic dining options
Wilmington alone has an incredible diversity of dining choices. From fine dining in a romantic atmosphere to casual family eateries, Wilmington has it all. Another little known secret about Delaware is that you can find better Philly cheesesteaks here than in Philly itself. But if this sounds like sacrilege to you, you can just hop on the freeway and get to the City of Brotherly Love in about 40 minutes.
You can buy a lot of house for a lot less money
It's no secret that real estate is far more affordable in Delaware than in much of the rest of the country. Not only is the property itself more affordable, but annual costs are far lower. In fact, Delaware has one of the lowest property taxes in the country. And once you buy a house in Delaware, you may be entitled to a federal income tax credit.
Major benefit of living in Delaware: Few taxes… period
Delaware is one of the best places to move to if you don't enjoy forking over your hard-earned cash to Uncle Sam. Not only is the property tax one of the lowest, but so is the income tax. And if you decide to go on a shopping spree with all the money you don't pay in taxes, you're treated to another major perk: No sales tax!
Living in Delaware: Reviews of the great art scene
Delaware is brimming with great artistic talent. The art galleries in this state combine a love of American tradition with a healthy respect for new artistic exploration and emerging talents. From the Somerville Manning Gallery to the Schoonover Studios, the art gallery scene in this area is a feast for the eyes.
Moving to Delaware? Find your family's perfect home!
If you're thinking about moving to Delaware, choosing the right region to move to is only part of the equation. You'll also need to choose the right neighborhood and the perfect home. Let Montchanin Builders make your home search easier. Visit one of our masterfully planned communities in Delaware, like the much sought-after Darley Green, The Overlook at Rockford Falls, or The Town of Whitehall. Tour our beautiful and functionally arranged homes, and learn about our competitive financing options. Call us today – 302.472.7212!
Additional resources for living in Delaware
Movoto, 30 Things To Know About Delaware Before Moving There, https://www.movoto.com/guide/de/moving-to-delaware/
Investopedia, Delaware Property Tax Guide, https://www.investopedia.com/walkthrough/guide-buying-house-us/property-tax-assessment-state/southern-region-property-taxes/delaware-property-tax-guide/