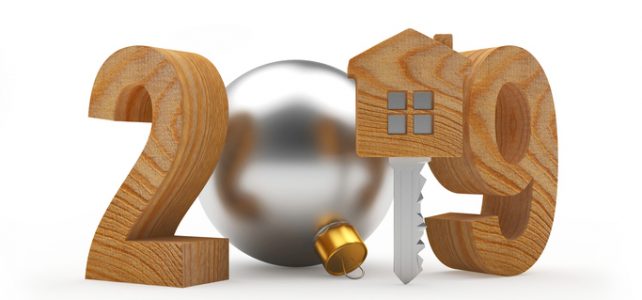 3 Reasons to Make Buying a Home Your New Year's Eve Resolution
Most New Year's resolutions are related to health and finances. The start of the New Year is also about fresh beginnings. What better way to start life anew than by buying a new home? The Wilmington area is an especially nice place to settle for families, young couples, professionals and retirees. We suggest home hunting early in January or even before 2018 comes to a close. Here's a list of a few reasons why the start of the New Year (and 2019 as a whole) is the ideal time for new top home buyers.
1. Less Competition
According to studies, home sales peak during the months of May and June. That's when competition is at its highest. That means if you find your dream home during this time, odds are that you'll be bidding heavily with other prospective buyers. This makes sense, since late spring and early summer is when kids get out of school. Moving during this time ensures minimal disruption for children, though buyers will face stiffer competition.
2. Available Services
Buying a new home means moving out of an old one, or moving out of an apartment. If the former, then you will need to hire a real estate agent. You will also need to rent a moving van and/or hire a moving crew to transport your belongings. If you sell and buy during the aforementioned peak months, then that means less availability, since these services might be fully booked. Such services also charge higher rates during peak seasons.
3. Home Buyers Are Aplenty
If you're selling an existing home in the process, then indicators suggest 2019 is a good time to place your home on the market. Economists predict 2019 to be a good year for sellers for these two reasons:
There will be a projected uptick of foreign property investors, higher-paying jobs, and lower taxes
As millennials get older, more will enter the housing market. This is a deviation from old trends that suggest millennials are primarily renters or still live with their parents.
These factors should make selling your existing home easier. On the flip side, it might also make the buying part more competitive. This is all the more reason to start early in the year before the peak season beginning in late spring.
Check Out New Communities in Wilmington, DE
2019 is a good time for home buyers, especially if they start early. Montchanin Builders have an inventory of new construction and move-in-ready homes. This is a chance to acquire property in a beautiful new neighborhood. Our Wilmington homes for sale are surrounded by natural scenery and amenities for social activities. We're confident it's the ideal spot for your family to settle. Call today to learn more about our new home communities, available homesites and features – 302.472.7212
Additional resources:
Mash Visor, US Housing Market Predictions, https://www.mashvisor.com/blog/us-housing-market-predictions-2019/
U.S. News, Why You Should Sell Your Home in 2019, https://realestate.usnews.com/real-estate/articles/why-you-should-sell-your-home