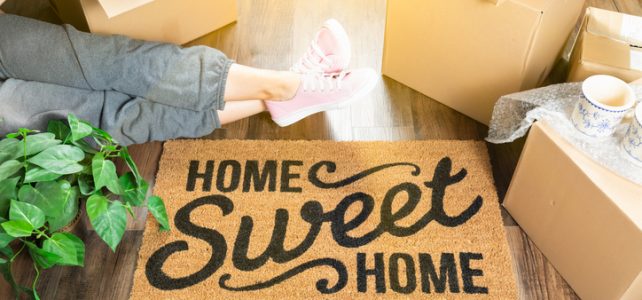 4 Creative Housewarming Gift Ideas
There are so many exciting aspects of buying a new home in Delaware: From meeting new neighbors to figuring out which is your new favorite coffee shop. Throwing a housewarming party is just one more fun way to celebrate new homeownership. If you're attending a housewarming party as a guest, you won't have to worry about decorating the house or arranging the catering. But you should bring a housewarming gift to show your appreciation. Here are a few creative ideas to inspire you.
Practical gifts
Many homeowners prefer practical gifts over knickknacks. If your friend is a first-time homeowner, consider gifting a basic tool set. It'll make it easier for your friend to assemble new bookshelves and get crafty on the weekends. Along those lines, consider gifting a picture hanging tool so your friend can hang perfectly straight pictures in the new house.
Another practical choice, which many homeowners don't own but should, is a fire extinguisher. Every building needs one. Residential fire extinguishers are small and easy to tuck out of the way. These days, you can even find fire extinguishers with different colors and patterns on the case.
Small stuff
Small gifts can be just as thoughtful as big ticket items. Consider assembling a gift basket of useful and unique items for your friends. You could have address labels made for the new residence. Chalk labels are always helpful for organizing items in the kitchen or craft room. Toss in a home maintenance guidebook, some fancy candles, and a personalized cheese board to complete the gift basket.
Edible housewarming gifts
Nothing says "Welcome to the neighborhood!" quite as well as edible gifts. You can purchase pre-assembled coffee, hot chocolate, and tea gift baskets, or make your own. Breakfast baskets are also popular. Look for fancy pancake mixes, real maple syrup, jams and jellies, and boxed mixes for scones and biscuits.
Bring your edible gift basket to the next level by mixing in related, but inedible items. If your friends love wine, add some cute wine charms and an electric corkscrew. Look for coasters that are personalized to the geographic area of the new home. In a breakfast basket, you could add a couple of specialized pancake plates.
Living housewarming gifts
Every home needs at least one plant. Help your friends get a head start by bringing a small plant in a beautiful planter. If your friends don't have green thumbs, look for plants that are hard to kill, like succulents. Another fun idea is to gift several small potted herbs. Your friends will love them arranged on the windowsill in the kitchen.
Check out new homes for sale in Wilmington, DE
Are you ready to achieve the American dream of homeownership? Contact Montchanin Builders to tour our beautiful homes for sale in Wilmington, DE. From gourmet kitchens to inviting wraparound porches, our homes will exceed your expectations. Call us today at 302.472.7212 and ask about getting $15,000 toward your purchase, available on select homesites at the Darley Green. You can also set a personal appointment to tour move-in ready homes available at  The Overlook at Rockford Falls and Darley Green!
Additional resources for housewarming parties
Buzzfeed, 40 Housewarming Gifts People Actually Want, https://www.buzzfeed.com/mackenziekruvant/housewarming-gifts-people-actually-want
Good Housekeeping, 30 Thoughtful (and Affordable) Housewarming Gifts, https://www.goodhousekeeping.com/home-products/g1025/starter-housewarming-gifts/