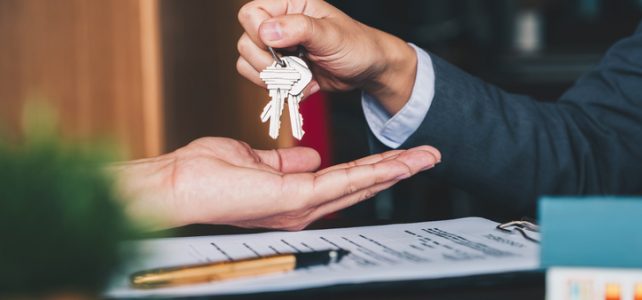 4 Myths Holding Back Home Buyers
Have you ever driven around a beautiful neighborhood and thought, "I could never afford to live here."? You're not alone. There are a lot of myths holding back potential home buyers and making them think that they can't afford a new home (when they actually can). The truth is that, while buying a home is a major investment, it's one that can be surprisingly affordable.
Myth: You need a 20% down payment
Conventional wisdom states that home buyers must have a minimum down payment of 20% of the home's value. A down payment of this size will definitely allow you to borrow less and pay less in interest over time, but it's not true that you absolutely need a 20% down payment. In fact, plenty of homebuyers have purchased their homes with a down payment as little as 3% to 5%.
Myth: You need a FICO score of 780 or higher
The higher your credit score is and the cleaner your credit history is, the easier it will be to buy a home, and the lower the interest rate could be. However, it is certainly not necessary to have perfect credit and an impeccable credit history to buy a home. In fact, many homebuyers have been able to make this major purchase despite having some credit card or installment loan debt, and a less-than-perfect credit score.
Myth: Renting is more financially advantageous
It's true that buying a move-in ready home is a major investment. However, the key word is that it's an investment. Investments bring long-term financial rewards. With each mortgage payment you make, you build a little more equity in your home. You can tap into that equity at a later date if you need to.
On the other hand, if you continue to rent an apartment or house from a landlord, your rent payments are only financially advantageous to your landlord. You aren't building equity in the property you are living in. When you're ready to move out, you'll have nothing to show for it. The opportunity to build equity in their own homes is one of the many compelling reasons why people decide to stop renting and buy property instead.
Myth: It takes a long time to get a mortgage
If you truly want to own your own home, you shouldn't let the thought of getting a mortgage hold you back. It's easier and less time-consuming than you might think. This is especially true if you work with a home builder like Montchanin Builders. Thanks to our close partnership with one of the nation's premier home lenders, we can get homebuyers in their new homes faster and more affordably!
Ready to view new homes in northern Delaware?
The many happy homeowners in Montchanin Builders communities are living proof that these myths don't have to hold you back. If you think you're ready to buy a home, you probably are. Check out our move-in ready homes in Wilmington, Delaware within our master-planned communities of Darley Green and The Overlook at Rockford Falls, and find out for yourself why so many people have chosen a Montchanin Builders home. Thanks to our partnership with Cardinal Financial, it's easier and more affordable than ever to purchase your dream home! Call today to learn more!
Additional resources for home buyers: