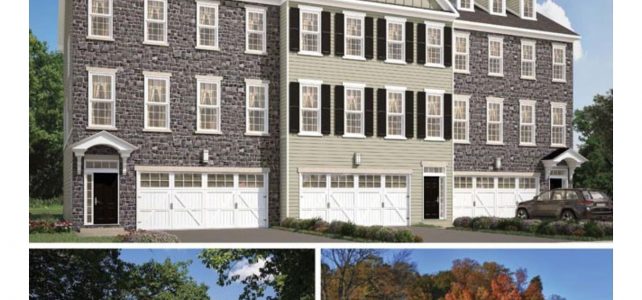 3 Benefits of Living in a Master-Planned Community That Might Surprise You
What sets a master-planned community apart from other neighborhoods? Well, if you're looking at new construction homes in New Castle County, Delaware, you'll notice that the properties located within master-planned communities by Montchanin Builders offer exceptional value, are very close to fantastic local amenities, and offer the neighborly ambiance of a close-knit community.
When you tour one of our available move-in ready properties in Delaware, you'll discover for yourself why so many people have chosen to call our neighborhoods "home."
Close proximity to unbeatable amenities
One of the major benefits of living in a master-planned community is that it is a walkable neighborhood. This means that no matter where your home is situated within the community, you're never too far away from local amenities. Enjoy a brisk walk in the morning to the nearby coffee shop or head over to the park on your day off. You can even find a family doctor, excellent schools, and irresistible restaurants within reach.
When you do need to leave the master-planned community, you're likely to find yourself within an easy commute of the office. Montchanin Builders' community of Darley Green, for instance, is located just five minutes away from I-95. It's also situated mere minutes away from I-495 and the Philadelphia International Airport. This makes it convenient for the times when you need to leave your neighborhood for work or pleasure.
Friendly neighborhoods that embrace the true concept of community
No matter how large or small, a master-planned community embodies the true nature of neighborliness. When you tour a Montchanin Builders master-planned community like Darley Green or The Overlook at Rockford Falls, you will enjoy the positive ambiance and close-knit camaraderie of the people who live there. These neighborhoods give off an "Old World" vibe that reflects the cordiality of simpler times in bygone eras. The local amenities within and near these communities provide plenty of social opportunities for getting to know your new neighbors.
Excellent value at competitive prices
Montchanin Builders strives to provide move-in ready luxury at affordable prices. Visit our Information Center to personalize your home by choosing from a variety of spacious floor plans and options for flooring, cabinets, counters, and more!
When you work with our preferred lender, Cardinal Financial, you can take advantage of competitive interest rates and homebuyer programs. Make sure to ask about our Work Force Program, which can help new homebuyers receive up to $15,000 toward the purchase of a new home.
Discover your own reason for living in a Montchanin Builders community
You can tour a Montchanin Builders master-planned community to find out for yourself why so many people love this way of living. There are still homes for sale in Wilmington, Delaware, but properties in Darley Green and The Overlook at Rockford Falls are selling fast, so schedule a tour soon! Give us a call today and be sure to ask us about special financing offers.
Additional resources for home buyers: