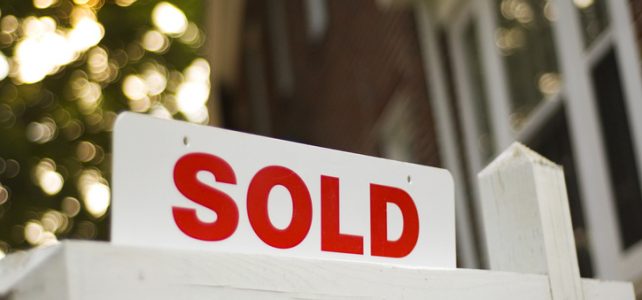 5 Things to Buy After Buying a Home
Before you can fully settle into your new home, there are a few things you need to pick up at the store. Here are a few items to include on your shopping list. To help you acclimate, we suggest acquiring these items within hours or days after moving in.
1. Cleaning Supplies
The previous homeowner likely cleaned up before moving out. However, you will attract a lot of dirt and debris as you haul your possessions inside. You will need a range of cleaning supplies. Consider the following:
Mop and tile cleaner
Broom and dustpan
Vacuum (if the home has a carpet floor)
Window spray and roll of paper towels
Air freshener
2. Food
It's fine to order takeout in the first day or two after moving in. However, that quickly gets tiresome; plus, it's not exactly a healthy option. The sooner you can prepare homemade meals the more quickly you can adjust. By the second day, you should be shopping at the local supermarket to stock the fridge and pantry with fresh food.
3. New Key and Locks
As a safety precaution, we recommend changing all the locks. This includes the lock for the front and back doors, and even the remote opener for the garage door. The previous owner may have given copies of their keys to relatives, friends, and coworkers. It can be unsettling that people you don't know have access to your home.
Replacing your front door with keyless entry can help. Forget your keys, no biggie – punch in a code and you're all set!
4. Garden Supplies
Don't forget the outdoor portion of your new home. You will want to renovate your patio to make it suit your personal taste. You may need maintenance items like sheers, a lawn mower, weed wacker, etc. Of course, not all homeowners may need these supplies. If your new home is part of a homeowner's association, then there should be hired gardeners that handle lawn maintenance for you.
Other garden add-ons include:
Patio furniture set
Your favorite potted plants
Seeds, if you enjoy growing your own plants, flowers, or vegetables
Décor items like lawn gnomes and fountains
5. Comfort Items
This one isn't really a priority, but it helps make the place feel like home sweet home, especially if it's in an entirely new city or town. Buy whatever items make you comfortable. If you enjoy burning candles, for example, then buy scented pillar candles. Other examples include pillows for the sofa or new photo frames for photos that you previously stored away.
New Homes for Sale in Wilmington, DE
Thinking about buying a new home? Add Montchanin Builders to your list! Schedule an appointment with Montchanin Builders for a tour of our new, move-in ready properties. Our new communities in Wilmington, DE are ideal for anyone looking for a fresh start. Call today at 302-472-7212.
Additional resources:
Life Hacker, What to Buy After a Move, https://lifehacker.com/what-to-buy-and-what-not-to-buy-after-a-move-1821927480
Moving, 8 Things to Buy After Moving, https://www.moving.com/tips/8-things-to-buy-after-moving-and-not-before/