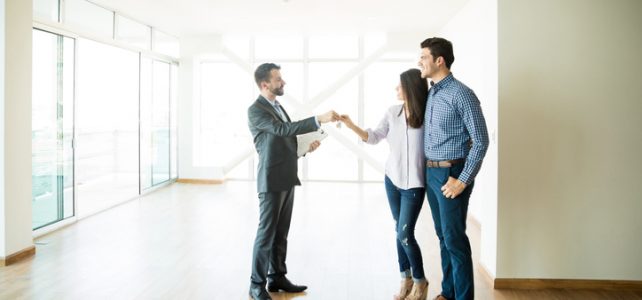 5 Tips for Starting Your Home Search
Buying a new house or your first home can be stressful – from deciding on the location and features, to actually visiting each potential space. It's a big purchase, perhaps the biggest one you've ever made, and you want to make sure you are investing in a property that is going to help you build wealth over time.
Whether you're a first-time buyer in Delaware or upgrading from a current house, condo or townhome, setting your priorities early can help you breathe easier throughout the process. Here are five important items to consider when looking for your next living space.
Determine your must-haves
Before you start looking at houses, organize your thoughts and decide on what's most important to you and your family. Telling your real estate agent you want something that includes a covered garage, soaking bathtub, or fenced-in yard can help to eliminate "losers" and narrow down your list to true potentials. Once you've listed everything out, pick three, five or seven "must-haves" and go from there.
Location and neighborhood
Everybody knows the true value of a home is based on its proximity to important destinations – schools, hospitals, police and fire stations, and in some cases, landmarks and city life. Yet most people are also looking for an area that matches their personality and interests. You wouldn't expect to find a modern, neo-colonial home in an eclectic, older neighborhood. Knowing what type of place you want to live in can help you to determine what kind of features will match your lifestyle interests.
Envision your furniture inside
It may feel like you're jumping the gun, but envisioning a potential home with your current furniture can help it feel more real. You can also get an idea of how much money you'll need to spend on new furniture if what you currently have isn't a good fit. From there, you can factor that information into the overall cost of the house and whether new furniture is in or over the budget.
Consider choosing move-in ready homes in Delaware
For many first-time homebuyers, finding a home that is move-in ready has massive appeal. It often can allow you to put on finishing touches to match your preferences and select styles and materials for cabinets, flooring, and fixtures. What is most attractive is that move-in ready homes mean minimal hassles, unexpected costs, or surprises.
Look for a builder you trust
With more than 60 years of combined experience, Montchanin Builders in Wilmington, Delaware have been building homes and creating communities for Delaware residents to enjoy. Our homes have been awarded and recognized for their quality construction and craftsmanship, ensuring that families and homebuyers are satisfied with every detail, no matter how small. If you're looking for a move-in ready home, condo, or townhouse, Montchanin Builders offers everything you need.
Schedule a tour or inquire about potential financing offers by contacting our experienced professionals today at 302-655-2600. Montchanin Builders will make your home buying process easy and enjoyable!
Additional resources:
U.S. News; What Does Move-In Ready really mean for your home? https://realestate.usnews.com/real-estate/articles/what-does-move-in-ready-really-mean-for-your-home
U.S. News; 7 Things First Time Home Buyers Wished they'd Known, https://realestate.usnews.com/real-estate/slideshows/7-things-first-time-homebuyers-wish-theyd-known?slide=7