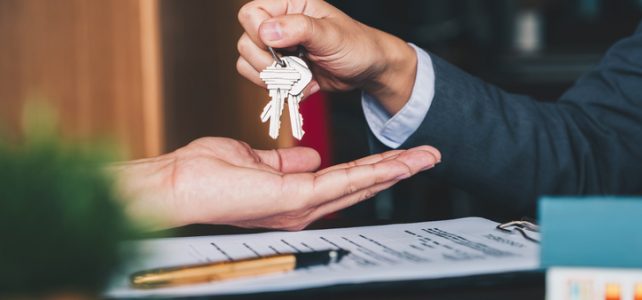 The #1 Reason to Buy Your Home in Winter
If you're getting ready to buy a new home, you might be thinking about waiting until the spring or summer when more houses are generally put on the market. However, if you wait too long, you'll miss out on taking advantage of the number one reason to buy your new home in the wintertime. If you're ready to shop for homes for sale in Wilmington, Delaware right now, there is really no reason to wait until the weather warms up.
Lower mortgage and interest rates in winter
One of the biggest concerns on any home buyer's mind is financing the new property. If you shop around for a mortgage in the winter, you're likely to notice that the rates are generally lower than they are in the summer. This is because the summertime is the peak home buying and selling season. In the winter, lenders are trying to entice homebuyers to sign for a mortgage with lower rates.
Of course, your individual rate will depend on many factors, like your creditworthiness, the current economic conditions, and the lender you choose.
The lender you choose matters more than the season
Although buying a home in the wintertime is a smart decision for home buyers, there are still great deals to be had in all four seasons. In fact, who you choose to buy a home from matters even more than the time of year that you start shopping around for a new house. If you buy a new construction home in New Castle County, Delaware from Montchanin Builders, you can take advantage of our special partnership with one of the nation's leading mortgage lenders.
Montchanin Builders has selected Cardinal Financial as our lending partner because we believe in excellence in all that we do—from designing thoughtful floor plans to crafting beautiful, architectural masterpieces, to helping our home buyers get into their selected houses with exceptional financing terms. At Cardinal Financial, our go-to mortgage specialists are Theresa Miglino and Katherine Dunckley.
The Miglino and Dunckley team have demonstrated an abiding commitment to providing unbeatable customer service to our valued home buyers. Their philosophy is that the customer always comes first, and they live this motto every day by maintaining clear and open lines of communication with customers, lenders, and realtors.
Unlike some other lenders, Cardinal Financial is a mortgage originator. This is significant because it means that the company can underwrite, close, and fully fund your home loan. This enables them to offer some of the lowest rates you'll find anywhere in the industry, regardless of the time of year that you choose to buy your home. Plus, you'll benefit from exceptionally low closing costs.
Looking for new construction homes in New Castle County, Delaware?
The premium financing terms aren't the only reason to choose a Montchanin Builders home. We build masterfully designed, walkable communities close to cultural attractions, green spaces, and major amenities. Choose from our beautiful townhomes in the Delaware communities of Darley Green or The Overlook at Rockford Falls. To schedule a tour or request more information, please call today!
Additional resources for home buyers: