Fed's Beige Book Suggests It's a Good Time to Buy Homes in Delaware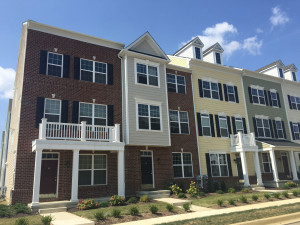 Residential real estate activity increased in the major markets in the Federal Reserve System from July to mid-August, with increases in both home prices and home sales. This pace is a continuation of the steady growth in real estate in the nation's twelve Federal Reserve Banking districts—Atlanta, Boston, Chicago, Cleveland, Dallas, Kansas City, Minneapolis, New York, Philadelphia, Richmond, San Francisco, and St. Louis– as reported in the July Beige Book.
The Beige Book, released to the public eight times a year by the Federal Reserve System, is a compilation of reports and interviews with bank and branch directors, economists, market experts, and business contacts. It is issued prior to Federal Open Market Committee (FOMC) meetings which take place eight times annually to set key interest rates and to decide whether to loosen or tighten the money supply.
Their decision on interest rates is highly anticipated and has a significant effect on a home buyer's purchasing power. In this case, the Beige Book comes just in advance of the important and anticipated September meeting of the Fed to determine what to do about interest rates.
Delaware home sales expected to follow the country's lead
A consistent theme across the twelve Federal Reserve districts is that sales of low and medium priced homes continue to outdo those with higher prices. Boston, New York, and Richmond all reported low inventory which has led to bidding wars among buyers eager to invest in affordable homes before the FOMC decides to raise interest rates.
This sends a strong message to home buyers in Delaware who can take advantage of the affordable luxury of the move-in ready townhomes and condos at Darley Green in Wilmington, Delaware. Why fight bidding wars on the resale market when you can choose your own generous floor plans, exceptional finishes and appliance packages, and move into a maintenance free new construction home?
Darley Green combines a perfect location– minutes from downtown Wilmington and twenty-five minutes to downtown Philadelphia—with a delightful master-planned community of truly affordable and luxurious new construction homes.
Your new home will be protected by structural and manufacturer warranties on everything from your roof to your new appliance package. With construction by an experienced builder like Montchanin, Darley Green homes come with high energy efficiency and safety standards, the latest in home technology, and the ability to customize your own home design with paint colors, flooring, and other touches that will make your new home your own.
It's an ideal time to consider Delaware homes for sale
The Beige Book report points out that in virtually all markets, prices for low to medium-priced homes are either steady or climbing while the overall rental markets remain strong across the country. The consensus of the twelve Federal Districts is that there will be a continued positive residential outlook, with the majority of the districts expecting this increased real estate activity to continue.
As the Beige Book points out, the increasingly robust real estate activity seen in July and August is a continuation of a steady upward trend in low to medium priced homes. This is creating competition for choice properties, even inducing bidding wars in certain markets. The heightened activity sends a signal to value oriented buyers that there is pent-up demand being released into the marketplace, much of it still due to low interest rates. If the Fed decides in September to up interest rates, mortgage payments will rise accordingly.
Move-in ready condos near Wilmington, DE
There is still time to visit the affordable and luxurious move-in ready new homes at Darley Green, the heralded master-planned community with the small town feel in Wilmington, Delaware. Work with our design experts to help you choose from a variety of floor plans and design features to suit your needs. You'll love your new maintenance-free lifestyle and a perfect location that's minutes to everything.
Call 302-655-2600 to speak with a representative from Montchanin Builders and set up your free tour.