Delaware Home Additions vs. Moving To a New House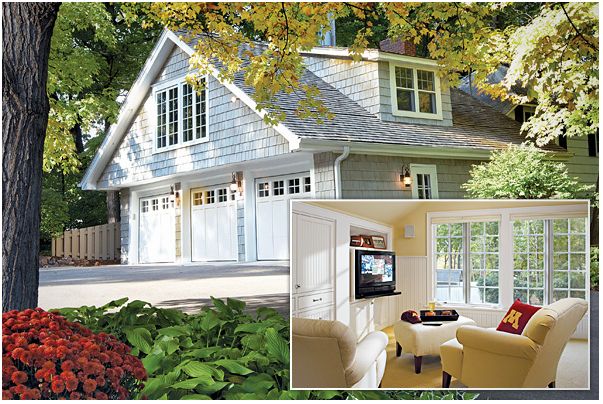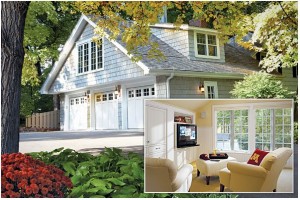 For many local homeowners, a major decision lies on the horizon. Does one call Delaware home addition contractors or home builders? Perhaps children are filling up the rooms or a blossoming business requires space within the home to operate. As we age, we may be looking to downsize or even to upsize and enjoy the wealth we've earned. Whether it makes more sense to move to a new home or add onto an existing home depends upon several different factors, which we'll cover here.
When to call Delaware home addition contractors
Here are some reasons you may want to consider a Delaware home addition, rather than moving:
You have a great location. Location is everything when determining value for a particular homeowner. Perhaps you bought your home years ago for a great deal and property values have gone way up. Even if you sell for more than what you paid, you may find it expensive to buy a new piece of land and start over. You may also find it difficult to snag a home with the perfect commute, walkability to your favorite businesses or nature parks, and all the amenities you desire. If you love everything about the neighborhood you live in now, don't leave it.
You have a vision. Some homeowners love the thrill of customizing their space. Whether you are restoring a historic home to its former glory or modernizing an old fixer-upper, remodeling is a labor of love for the creative mind. A lot of people talk about their dreams for the house from the day they move in and find great satisfaction seeing these goals become a reality years down the road.
You have the extra money for contingencies. Delaware home addition contractors give you their best estimates, but sometimes the project ends up going over budget. Sometimes they don't know how much electrical, HVAC, plumbing, or gutting work is really necessary until they start cutting into walls. An extra 25-35% should be set aside for decisions like upgrading to higher end finishes, buying curtains or accessories to complement the renovation work, or paying local fees and architects. Also consider whether you will need to stay in a hotel while a major project is going on.
Expert advice from Delaware home builders
On the other hand, you may want to consider going through a Delaware custom home builder and buying or constructing a new house if:
The renovations you have in mind will not increase the value of your home enough to justify the expense. Custom painting, flooring, and other taste-based decisions may not up the value of your home the way exterior windows, a roof, or a new front door will. In many cases, once you get into knocking down walls, ripping out flooring, redoing electrical work, and adding upscale amenities like fireplaces or breakfast bars, you're looking at a $50,000 to $60,000 job. On a $100,000 home, you will never see the return.
Selling your house is easier than taking out a loan. The sale of your property can give you a big chunk of change to buy a new home – or at least put down a huge deposit. In most cases, you need at least 30% equity in your home to qualify for a home equity loan to cover renovations. For instance, if you have a $250,000 home, you should owe no more than $175,000 to the mortgage lender if you want to take out $25,000 for renovations. If you haven't been in your home that long and you're already considering moving, then go for it!
You don't handle stress very well or you don't want life to be any more complicated. Remodeling is not for everyone. No matter how helpful your home renovation company is, there is still a lot of time, money, and effort on the part of the homeowner to make the whole project come together. You might find it a much more enjoyable process to visit a Delaware home builder, do a few walk-throughs, ponder a menu of customization options, and build the home of your dreams that way. If you are in a time crunch, it is definitely worth your while to consider Delaware's "move-in ready" homes in newly constructed neighborhoods.
Montchanin Builders: the best of both worlds
Montchanin Builders offers the best of both worlds, as we are not only Delaware home addition contractors, but builders too. If you are looking for high-quality craftsmanship, affordable price, and a trusted local company with years of experience, then look no further. Contact us at (302) 655-2600 for a consultation regarding buying a home in Delaware or remodeling one.