Top Trends in Kitchen Remodeling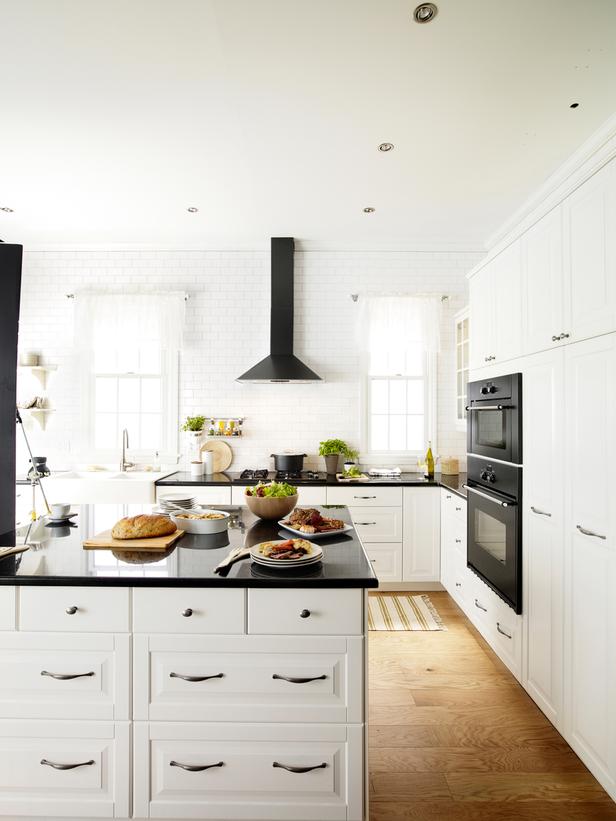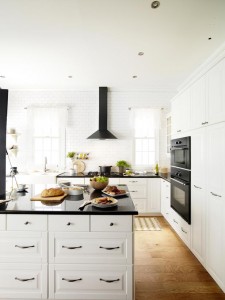 The time-tested real estate maxim that kitchens and bathrooms are what sell houses really has proved true for countless home buyers and sellers. This is because these rooms, particularly the kitchen, play such a pivotal role in most people's everyday lives, and when they are designed thoughtfully and functionally, the results can be remarkable.
If you have decided that your kitchen space is need of a thorough remodel, the Delaware kitchen remodeling professionals of Montchanin Builders are ready to provide the assistance you need. Known for providing unrivaled customer service and high quality workmanship on every project, our team of contractors is ready to make your dream kitchen a reality.
Top trends in kitchen renovation
Kitchen as family center: The notion that the kitchen is the heart of the home has never been more relevant than it is today. Whether it is a routine Wednesday night or a holiday party for extended family, people simply seem to gravitate toward the kitchen as a fun, happy space to congregate. This propensity is increasingly being incorporated into kitchen design, as large islands are built to serve double duty as dining tables and cabinetry is made to resemble fine furniture that might be found in other areas of the home. Banquette-style seating arrangements can provide additional accommodation for times when everyone just wants to be where the action is.
Specialty work stations: As growing numbers of individuals are becoming involved with food and wine-related hobbies, specialized work zones within kitchens have made their way into many kitchen renovation projects in recent years. Depending on the tastes and interests of the homeowner, it is possible to create a baking zone complete with pizza oven and marble-topped dough-rolling station or even a wine-tasting area that would please the even the most fastidious oenophile. Integrated espresso machines and commercial-grade equipment for coffee lovers have also made real gains in popularity among kitchen remodelers of late.
Dedicated, walk-in pantries: The popularity of shopping at warehouse clubs and through online retailers offering bulk quantities of all sorts of household necessities has caused the walk-in kitchen pantry to become one of the hottest trends in kitchen renovations. These spaces can be artfully designed to blend in with custom cabinetry and can also feature space-maximizing shelving solutions. By storing canned goods, paper products, snacks and staples in the pantry, cupboards and drawers remain free to house utensils and gadgets or display glassware and china.
High-tech innovations: The technology craze that has taken most lives by storm has also made its way into modern kitchen design. Electronics of all descriptions are becoming increasingly common in new kitchens, including things such as hidden sound systems, televisions integrated into refrigerator doors and an array of computer-controlled appliances. Those interested in having the latest and greatest in kitchen functionality may want to give some consideration to a high-tech remodel of this all-important room.
Sustainable beauty: An increasing number of homeowners undertaking kitchen remodels are doing so with an eye toward environmentally-friendly, sustainable materials and design. Eco-oriented products such as recycled glass countertops, low-emitting particleboard surfaces and cabinetry combining bamboo and low-formaldehyde glue have taken their place atop the list of highly desirable kitchen renovation trends.
Kitchen renovation in Delaware
The Wilmington-based Delaware kitchen remodeling experts of Montchanin Builders are renowned for the customized, detail-oriented construction and design services we have long provided throughout the region.
For decades, our team has worked collaboratively with each client to bring their personal renovation visions to fruition. Our strong relationships with area suppliers, laborers and specialty craftsmen allow us to offer home remodels of unsurpassed quality, always within established time lines and budgets.
If you are ready to transform your kitchen into the warm, inviting space you always knew it could be, contact the Delaware home renovation professionals at 302-792-1066 or via e-mail at info@montchaninbuilders.net.