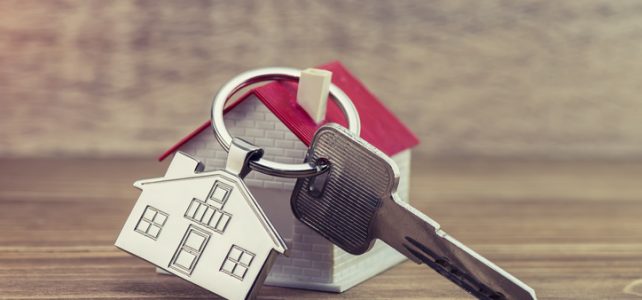 House Hunting Taking Too Long? Here's the Solution
Choosing your new home can be one of the most important decisions you make in your life. Whether you're relocating for a new job, planning to raise a family, or downsizing now that your children have left home—finding the perfect place can be long and stressful. That's because most of us are seeking modern updates—open floor plans, large kitchens, remodeled bathrooms—but are forced to look at older homes that don't usually measure up to today's standards.
If your hunt for the perfect home is taking too long and you're growing tired of touring more homes that don't match your must-haves, there is another solution.
Homeowners can have exactly what they want by choosing move-in ready homes in Delaware. New construction homes offer a variety of benefits to home buyers and are often the perfect solution for those not willing to compromise on their dream.
5 benefits of new homes over older homes
Everything is modern. When your home is newly built, you can expect all of the modern updates. There won't be any small closets, awkward corners, or odd built-ins. You can also expect stylish, up-to-date finishes that match current trends.
You can avoid the stress of remodeling. Remodeling can sound fun until you are living for weeks or months without a kitchen, your contractor hasn't lived up to their promises, and your repairs have come in over-budget. Move-in ready homes eliminate the stress and risk of remodeling an older home, as it already features luxurious, modern finishes.
You can personalize your finishes. When you decide to purchase a move-in ready home or new construction home, you can often have a say on how it's finished. Not only can you select from a variety of floorplans, but you can also choose the style of your hardwood, cabinets, countertops, and more. This allows you to create your perfect dream home without having to start from scratch.
It's more energy efficient. Because everything is new, it also means that your home is running at optimal performance. Newer, more energy-efficient furnaces, hot water tanks, and appliances can all make a big difference when your utility bills come in the mail.
You won't have to worry about surprise updates. Older homes also come with older fixings—furnaces, roofs, pipes, electrical, etc. While home inspections can help you get an idea of what you might need to set aside for a repair budget, it's hard to know exactly how much it will cost. When you choose a new build, you know that your appliances are brand new and often come with manufacturer warranties. This prevents surprises and allows you to use that money to furnish and decorate your new home instead.
Schedule a personal tour today
Whether you're a Wilmington, Delaware first time home buyer or if you're an experienced homeowner, you'll find the home buying process at Montchanin Builders simple, informative, and unpressured. Call us or schedule a tour today today to discuss your home dreams and let us show you how we can make them a reality.