Picture-Perfect Weddings in Wilmington, DE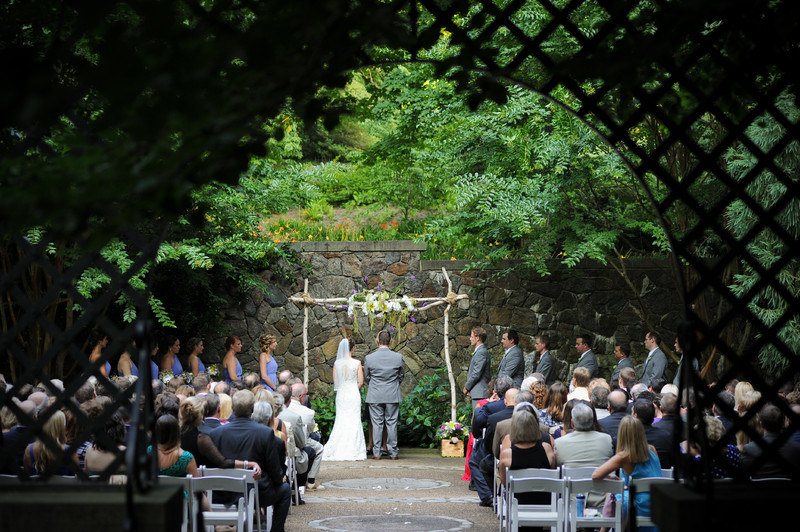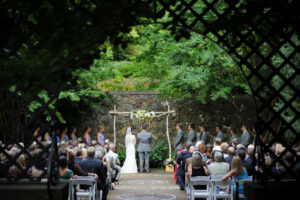 Boasting a prime location between Washington D.C. and New York City, Wilmington and the Brandywine Valley are perfect wedding destinations for family and friends arriving from all over the east coast. Whether you're dreaming of an intimate garden reception or a 300-person gala, a wedding in picturesque Delaware will be one that your guests rave about for years to come!
From casual ceremonies to extravagant affairs, wedding venues in and around Wilmington offer elegance, charm and luxury — and can even please the most demanding of bridezillas. Guests have easy access to this central location in the Mid-Atlantic, whether arriving by train, plane or car.
Top wedding venues around Wilmington, DE
Wilmington and the Brandywine Valley are brimming with a huge variety of dreamy wedding venues, from the modern to the historic. Here are just a few that garner stellar reviews.
The Grand Mansion Wedding & Reception: Winterthur Museum & Country Estate is the ideal stage for any wedding given its romantic landscapes, gorgeous gardens and breathtaking mansion. This DuPont family estate offers four unique facilities for your big day, which can accommodate anywhere from 250 to 1,000 guests.  Couples can also avail themselves of Winterthur's award-winning in-house caterer, renowned for their sophisticated cuisine and personalized service. 
Luxurious Hotel Ceremony: If you're looking for a refined backdrop on your wedding day, the Hotel du Pont features one of the most elegant, romantic venues in Delaware.  For more than a century, this world-class hotel has been hosting unforgettable celebrations at the most prestigious address in downtown Wilmington.  Expert wedding planners and chefs help customize your DuPont wedding celebration, ensuring the event is flawless from start to finish.
Intimate Farmhouse Gathering: Billed as Delaware's hidden gem, The Farmhouse is nestled on a sprawling country estate between Wilmington and Newark. This historical venue features two gorgeous outdoor ceremony sites, four acres of manicured gardens, and fresh, gourmet cuisine prepared onsite. Choose your favorite Farmhouse wedding package, each of which includes a professional planning coordinator, a five-hour dinner reception with open bar and one complimentary night at the Christiana Hilton for the lucky wedding couple. 
Elegant Country Wedding: Straight from the pages of your favorite bridal magazine, Brandywine Manor House is a heavenly wedding venue located in Chester County. This circa 1740 manor is flanked by meadows, country gardens and a lake – all of which provide a spectacular backdrop for your special day. If you want a rustic yet elegant wedding, this venue fits the bill and also offers lighted gazebos, waterfalls, footbridges and an arbor.
Delaware – a great place to call home
Wilmington's historic and cultural treasures offer much more than just stylish wedding venues: the city has transformed into a vibrant place that families, singles and retirees are proud to call home. Home to award-winning schools, nature museums and kid-friendly parks, the Wilmington area is a great place to raise family.
To explore new homes in Delaware by Montchanin Builders, we invite you to contact us for more information about our move-in ready condos, single family estate homes and custom houses. Call 302 655 2600 for more information about our exciting new Delaware communities.