Top 4 Reasons to Own Instead of Rent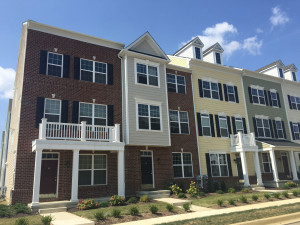 In 2012, real estate authority Trulia reported that the great American dream of home ownership was poised for a strong comeback following the sub-prime mortgage crisis of 2007-2009.
The prediction held true: the housing market grew stronger as Americans found that buying a home was often more affordable than renting one – particularly in major metropolitan regions.
Top 4 reasons to buy vs. rent
Despite attractive prices for existing and new construction homes, the prospect of owning a house remains daunting for many. Insurance payments, mortgage fees and upkeep costs are enough to deter Millennials who might not be ready for a long-term commitment.
As we delve into 2016, which is the better financial move? Buying a home or renting? Here are the top four reasons – which take into account lifestyle and financial priorities – why it's better to buy instead of rent.
Fixed mortgages remain steady, while rents may rise
Current mortgage interest rates (30-year-fixed) are still comparatively low – hovering between 3.85 and 4.0 percent as of February 2016. If you purchase a condo or townhome with a fixed-rate mortgage, your monthly payment will never increase over the course of the loan. Unless you are one of the lucky few who live in a rent-controlled building, you're at risk of gradual bumps in your monthly fee, which can place unexpected strain on your disposable income.
Enjoy your life and customize your space
Another perk of owning versus renting is the unbridled freedom to remodel, paint and customize your home as you please. From replacing the floors to adding a new custom deck, home ownership means you never have to ask a landlord or property manager for permission, because YOU are in charge. Keep in mind that even modest home renovations (like a bathroom or garage) can seriously increase the value of your property.
You are building equity
Real estate experts caution that buying a home should never be done purely for investment purposes, given that significant appreciation is not always a sure thing. This doesn't mean that the property you purchase today won't be worth more than you bought it for down the line, however.
More important is the concept of building equity through home ownership. This value gradually increases over time as the mortgage gets paid off. According to financial specialist Matthew Frankel, having equity in your home is not only essential to help cover emergency expenses or your teen's college tuition, it also makes it simpler to get a bank loan for just about anything else. And – unlike renters who are building zero equity – you'll have some money in the bank in the event you sell your home down the road.
Tax deductions
One of the principle tax benefits of homeownership is the ability to deduct mortgage interest payments very year. Homeowners are also able to deduct certain expenses (like some energy-efficient improvements). In certain cases, owners may also be eligible to sidestep federal taxes on earnings from the sale of a home.
Delaware homes by Montchanin Builders
The pride of home ownership is something that many Americans aspire to experience, as it provides a certain satisfaction that eclipses any financial benefits or motivations.
If you're thinking about purchasing a new home in Delaware, Montchanin Builders is proud to offer beautiful condos and townhomes near Wilmington that provide an instant sense of neighborhood and community. The luxurious homes at Darley Green are affordably priced starting in the low $200's and feature closing cost incentives for qualified buyers.
Contact our sales team today for more info! 302-655-2600.