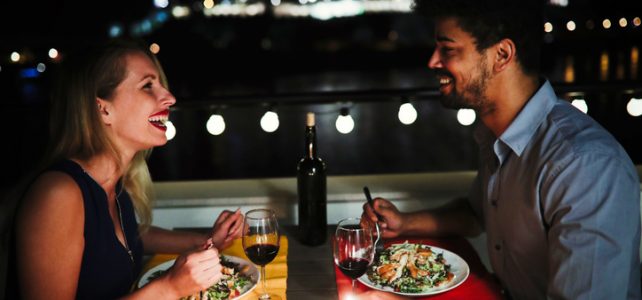 Best Fun Date Ideas Near Kennett Square, PA
You'll never be at a loss for great date destinations in Kennett Square, PA, especially if you go the traditional drinks-and-dinner route – and why not, with so many top-rated restaurants and bars in the area? However, sometimes a creative date night choice is just the thing to spark chemistry and romance. Whether you're: about to embark on a first date with a new special someone, looking for a unique Valentine's Day date idea, or planning something fun for an anniversary, going outside of the familiar routine can help you get to know each other on a deeper level.
Kennett Square, PA, is so rich with fun and interesting activities that you'll always be able to find something you haven't done before—or something you haven't done in a while! Here are some possibilities for fun dates in the area to get you started.
(302) 472-7212

Call Today for Details about our Kennett Pointe Community

Talula's Table
This unique local treasure is a gourmet country market that features an ever-changing menu filled with the finest locally made and imported treats. It's a great place to share a leisurely cup of coffee or share a custom cheese board. They also offer an exclusive tasting dinner a few nights a week, which would be perfect if your date is a foodie. Wherever your tastes might lie, Talula's Table has something to tantalize your taste buds!
Longwood Gardens
This world-renowned botanical gardens is a marvelous venue for a first or second date. With more than a thousand acres of gardens to explore, you and your date will have ample time to get to know one another as you wander amidst gorgeous surroundings. In addition to the horticultural displays, you'll also find several dining options at Longwood Gardens, including a beer garden. Make sure to purchase your tickets in advance!
(302) 472-7212

Call to Inquire about Kennett Pointe Town Homes

Galer Estate Vineyard
If you've never gone on a wine-tasting adventure before, this is an excellent place to start. Located near Longwood Gardens, this famous winery has won more than a hundred awards for its wines. You'll be able to pair your wine with locally sourced cheese and crackers, and you can also bring your own food. The Galer Estate winery Galer Estate winery is open for tastings Friday, Saturday, and Sunday; seating is first-come, first-served.
Kennett Flash
This not-for-profit performance venue features almost any kind of show you can imagine, running the gamut from children's programs to comedy to local music.
If you're looking to take your date somewhere a little more offbeat, then Kennett Flash would be the perfect choice.
Be sure to check out the list of events in advance to see if there is anything that you think your date would especially enjoy. If you feel like joining in the fun yourself, there is also an open mic night twice a month.
When you're in the market for the home of your dreams, Montchanin Builders is here to help. Our new construction homes near Kennett Square, PA, offer the luxurious amenities, spacious interior layouts, and quiet, comfortable neighborhoods our buyers are looking for. If you'd like to learn more about our Kennett Pointe community, feel free to connect with us today! Our team will always be happy to answer your questions about our move-in ready homes, as well as our special financing options.