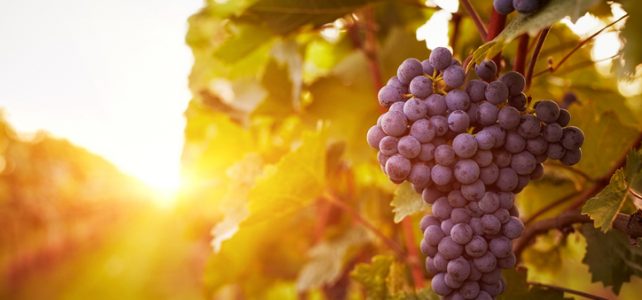 Best Wineries Near Kennett Square, PA
The historic Brandywine Valley isn't just home to beautiful countryside and rich history—it's also home to a thriving wine scene. One of the great advantages of living in Kennett Square, PA, is that you're only a short drive from these travel-worthy vineyards.
Whether you're a wine connoisseur or just exploring the many opportunities life in Kennett Square, PA offers, here are some of the region's best wineries you won't want to miss.
Harvest Ridge Winery
If you love supporting family-owned, local businesses, you won't want to miss Harvest Ridge Winery on your winery tour. Nestled in the Delaware countryside, Harvest Ridge is just an hour-long, scenic drive from Kennett Square, PA.
The name "Harvest Ridge" was the original name of the farm, which was purchased by the Nunan family in 2010. The first vines were planted in 2011—Chardonnay, Viognier, Malbec, and Merlot. Finally, the winery opened to the public in November 2013 as the state's fourth winery.
Harvest Ridge features:
A luxurious tasting room
Unrivaled food
Great ambiance—complete with an outdoor gazebo and local music.
Whether you're planning an event or looking to relax for the afternoon, a visit to Harvest Ridge will have you feeling like you stepped back in time.
Galer Estate Vineyard & Winery
Galer Estate Vineyard & Winery is a local hotspot among the region's wine connoisseurs—and for good reason. Brad and Lele Galer founded the winery in 2005 when they created a 7-acre vineyard on their home property.
The winery aims to make the best quality wine possible with locally produced fruit, advanced equipment, and expert winemakers.
The Galers opened their property in November 2011 and have won an incredible 150 medals and awards for their Chester County-produced wines.
If you're planning a visit, be sure to prepare for a one-of-a-kind, art-inspired experience. Along with locally produced wines, the Galer Estate also offers locally sourced food items, including fresh-baked baguettes, locally made cheeses, and spreads.
(302) 472-7212

Call to Inquire about Kennett Pointe Town Homes

Va La Vineyards
Located just 10 minutes south of Kennett Square in Avondale, PA, Va La Vineyards is a small local farm with beautiful scenery, delicious wines, and unparalleled pairings. Here, owner and winemaker Anthony Vietri grows over 25 different varieties of grape.
Vietri has adopted an "old world" approach to his winemaking practices by planting, growing, and producing "field blend wines." In other words, the grapes used to make each wine are planted on the same segment of soil in the vineyard.
Whether you're sitting inside for a wine flight or drinking a bottle outside in an Adirondack chair, you're sure to leave Va La Vineyards feeling relaxed, refreshed, and rejuvenated. And if you need some extra reassurance that Va La is worth visiting, it was listed in the "101 Best Wineries of America" by the Daily Meal four years in a row.
Penns Woods Winery
Penns Woods Winery is a local favorite, with award-winning wines and pairing events you won't want to miss. Just a 20-minute drive from Kennett Square, PA, Penns Woods Winery boasts a 35-acre vineyard with a tasting room and wine shop strategically located to look out over the rolling hills of locally grown grapes. You can stop by to pick up your favorite bottle of wine or stay awhile to enjoy a tasting or picnic.
Its owner, Gino Razzi, has long been recognized for his winemaking ability, winning 95 points from Wine Spectator in 1997 on his very first bottle of wine. Today, Razzi continues to produce internationally recognized & top-rated wines with grapes sourced from his local Pennsylvania winery. Join the Penns Woods wine club or take advantage of the free-to-join membership, which offers you premium discounts and access to exclusive events.
(302) 472-7212

Call Today for Details about our Kennett Pointe Community

White Horse Winery
If you're looking for a scenic drive to your next wine-venture, the White Horse Winery is your perfect spot. Located about an hour outside of Kennett Square, PA, in the neighboring state of New Jersey, White Horse Winery offers the perfect close-to-home getaway. Guests can enjoy a wide selection of reds, whites, and roses while relaxing in the expansive yet cozy indoor tasting room or outdoors in the shaded lawn or around a cozy, private fire.
White Horse Winery also offers gourmet cheeses and meats for snacks and is dog-friendly, making it perfect for a mini family getaway on a lazy Sunday.
Explore new construction homes near Kennett Square, PA
With all that the region has to offer, it's no wonder why so many homebuyers are moving to one of Pennsylvania's most charming boroughs. From picturesque views to top-rated wineries, you'll never run out of things to do and see around Kennett Square.
Montchanin Builders offers beautiful new townhomes in Kennett Square, PA, at our expertly designed community of Kennett Pointe. Schedule an appointment today!