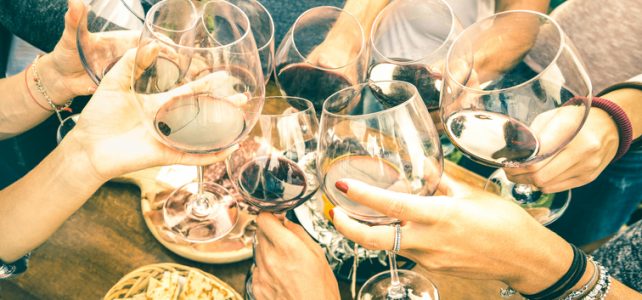 5 Top-Rated Greenville, Delaware Restaurants
If you're hoping to find diverse dining options in and around Greenville, Delaware, you're in luck. Known for its museums, botanical gardens, and other attractions, Greenville also features a variety of top-quality eateries. Whatever type of cuisine you might be looking for, you're sure to find a restaurant that matches up with your tastes. Here is a quick look at some of the most highly rated restaurants in the surrounding area.
Krazy Kat's Restaurant
This restaurant is one of the area's true gems. Located in a renovated blacksmith's shop at The Inn at Montchanin Village, this restaurant is famous for its fanciful decor, which includes humorous paintings of cats. Krazy Kat's is also renowned for its farm-to-table cuisine, which runs the gamut from Asian to French in style. This popular restaurant is open for breakfast, lunch, and dinner, as well as private parties and special events.
Chelsea Tavern
If your tastes run more toward gastropub food, then Chelsea Tavern is an excellent choice. When you visit, you'll find a large menu filled with plenty of delicious dishes made from locally sourced ingredients, as well as an ample selection of beer and wine. Whether you're looking for a quick dinner or a leisurely brunch, Chelsea Tavern is likely to become one of your favorite stops in the area.
Feby's Fishery
Are you in the mood for fresh fish? You'll find some of the highest-quality seafood in the area at Feby's Fishery, a favorite Wilmington spot for more than four decades. Along with a fresh fish market, you'll find a wide-ranging menu with plenty of kid-friendly options. There are all-you-can-eat crab nights every Tuesday and Thursday. If you're a fan of seafood, you shouldn't pass up the chance to dine here.
Eclipse Bistro
This comfortable yet atmospheric restaurant has been recognized by numerous food and dining magazines around the country. You'll find a wide selection of creative New American cuisine at Eclipse Bistro, from fried bologna sandwiches to crispy shrimp salads. There is also an excellent wine selection, making it the perfect place for a date night.
Pizza By Elizabeths
No neighborhood would be complete without a favorite pizza place, and Pizza By Elizabeths holds that distinction for many in the Wilmington area. This award-winning restaurant has been a staple of the area for many years. Guests can choose from a variety of fresh pizzas made from high-quality ingredients, along with appetizers, soups, salads, and more. This popular spot is open for both dine-in and takeout service.
Luxury Town Homes Greenville DE
If you're searching for luxury townhomes in Greenville, Delaware, we invite you to consider The Townes at Barley Mill. All of the new homes in this vibrant home community from Montchanin Builders offer spacious floor plans, fantastic amenities, and plenty of outdoor space for you to enjoy. Barley Mill is conveniently located, with easy access to numerous local shops and sights. Reach out today to set up an appointment to learn more about this new home community in Greenville, Delaware!