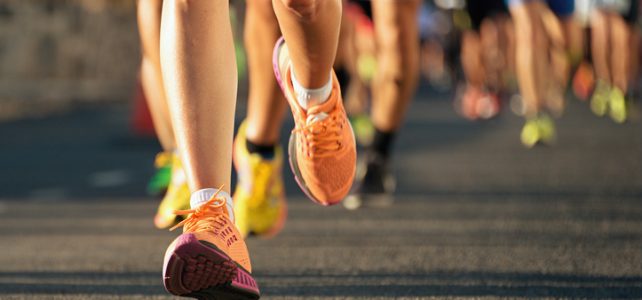 Everything You Need to Know About Kennett Square's Mushroom Cap Half Marathon
Kennett Square is undoubtedly the Mushroom Capital of the World. Not only do its residents by and large have an enduring appreciation for fungi, but the region is also responsible for producing more than half of all of the mushrooms that supply the U.S. Each year, the charming Pennsylvania town throws a popular mushroom festival, and you'll find the town's signature product livening up dishes at many of its restaurants. When you're ready to burn off some calories after indulging at the fine restaurants in Kennett Square, you can sign up for the Mushroom Cap Half Marathon. If you're thinking of running or supporting this year, here's everything you need to know about the popular footrace.
(302) 472-7212

Call Today for Details about our Kennett Pointe Community

The half marathon by the numbers
If you've never run a half marathon before, you should know that you're committing to 13.1 miles. If that seems like a bit too much for your current training regimen, you can sign up for the Fungi 5 Miler instead. Both races take place on November 5th this year.
Plan on being at the start line (600 South Broad Street/Genesis parking lot) in plenty of time for the start time, which is at 8:00 AM for both races. Both races must finish by 11:30. Don't forget that you'll need to pick up your race packet. You can pick it up from 6:00 to 7:30 AM at the start line on the day of the race. Alternatively, if you'd rather sleep in a little bit, you could pick it up on November 4th from 4:00 to 8:00 PM.
A gear check tent will be available. If you wish to check your gear, you may do so from 6:30 AM onward, but you must pick it back up again before the gear check tent closes at 12:00 PM. The race organizers are not responsible for any lost items, and they caution runners not to leave valuables in checked bags.
Here's where you'll be running
Each year, the Mushroom Cap Half Marathon takes runners through the heart of Kennett Square. Enjoy running through:
Architecturally exquisite neighborhoods (with 100+ year-old live oaks)
Quiet country roads (look for the historic barns)
Landmarks from the Revolutionary War
And of course, local mushroom farms!
The specific route is subject to slight tweaking from year to year, and depending on weather conditions, road closures, and other issues that may arise on race day. You'll find the most updated course map in your race packet.
Don't miss the after party!
Your reward for sweating it out for 13 miles is the Mushroom Madness After Party. Back at the start line, enjoy complimentary beer and delectable treats from local partners like Baily's Dairy Chocolate Milk, South Mill Shrooms, and The Produce Place.
(302) 472-7212

Call to Inquire about Kennett Pointe Town Homes

Explore new construction homes near Kennett Square
Lively community activities are just one reason why Kennett Square is a popular place to live. Residents also have access to an incredible dining scene, outdoor recreation hotspots, historic attractions, cultural amenities, and so much more. Come explore the newest master-planned community in this close-knit town: Kennett Pointe. Built by Montchanin Builders—known for excellent craftsmanship and luxury—these new townhomes for sale in Kennett Square, PA are in an exclusive community filled with walking trails, outdoor gathering spaces, shops, and other convenient businesses. Contact Montchanin Builders today to schedule a viewing of our new construction homes near Kennett Square.