Investor's Business Daily Says Single Family Home Sales Are Up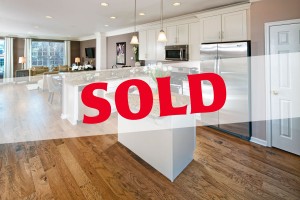 Important single family housing indicators are up significantly, according to the November 19th issue of Investor's Business Daily. Overall, housing starts totaled over 1 million units in October, a decrease of 2.8% versus September. But that percentage downturn reflects double digit declines only in new construction apartments and multi-families.
Delaware custom home builders on alert as credit rules loosen
The news is all good, however, in the single family class. Single family home starts rose a solid 4.2% in October. This follows an identical 4.2% increase in September from the month before. Overall, single family starts are up 15.4% over the last twelve months. Other indicators of a growing housing market are equally robust. Overall, building permits were up almost 5%, the fastest pace in the last six years. Single family permits are also at a six year high.
The optimism is due in part to cheaper credit—the average 30 year fixed mortgage rate fell a basis point to 4.18%, a sizable drop from the 4.72% at the beginning of 2014—solid job growth, and the Fed's loosening of credit rules to encourage buyers to finally come out of the shadows.  As a result, the Mortgage Bankers Association reported that the mortgage applications index rose just under 5% in the week ended November 14. And as further proof that the single family market is hot, loan demand for buying a home jumped up 11.7%, the largest weekly gain since the summer of 2013.
Experienced construction management in Delaware
With home and construction financing more readily available, the expertise to manage and maximize those dollars is even more important. The master craftsmen and veteran project managers at Montchanin Builders have decades of hard earned experience in providing strict time, cost, and quality control management to every custom project they undertake.
Montchanin's outstanding portfolio of projects consistently places them atop the list of highly regarded Delaware custom home builders. Our construction management specialists take on the minutiae of budget and financing, zoning, government regulations, and permitting to the heavy lifting of planning, design, scheduling, cost control, and construction. Our team will bring your custom home through all the steps from concept to drafting table to your finished dream residence.
Call Montchanin Builders for your new dream home
Whether you are a downsizing couple taking advantage of Delaware's tax haven status or a family with a vision of building a smart, energy efficient, multigenerational custom home, Montchanin Builders has an outstanding array of design options, 21st century materials, and layouts to help inspire your dream.
Constant dialogue between new owner and builder, top flight project managers, timely updates, and an "always on time and on budget" philosophy are a few of the hallmarks of one of the most highly sought after leaders in construction management in Delaware.
If you're thinking of a custom home, call Montchanin Builders to discuss your ideas. Our time is yours for a no obligation, no cost visit with one of our project managers who enjoy nothing more than sharing in the vision of a single, a couple, or a family with a dream.
Email amaluski@montchaninbuilders.net or call 302-472-7213 to speak with a representative from Montchanin Builders.