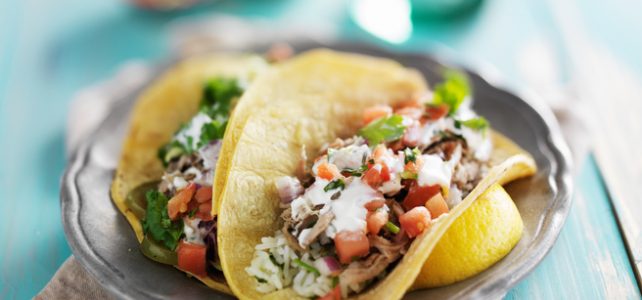 Most Popular Take-Out Spots in Kennett Square
There's always a lot to do in Kennett Square, Pennsylvania, from great outdoor recreation spots and nature trails to festivals and nightlife. When you've worked up a hunger, you can choose from a wide range of dining options—from elegant restaurants to convenient take-out spots.
Check out these must-try take-out restaurants in the area the next time you get a craving for wings, pizza, or street tacos.
Cosmic Wings
If you've got a craving for wings, Cosmic Wings is your go-to choice in Kennett Square. You'll find them at 815 East Baltimore Pike in Building 3 (open 11:30 AM to 10:40 PM), but you don't need to go there. In addition to take-out, they deliver to your door via contactless delivery or a hand-off (specify your preference when you order). Cosmic Wings is famous for their Flamin' Hot Cheetos® Wings, but they also offer traditional boneless and bone-in wings. These are available with a few different sauces, including:
classic hot buffalo
honey BBQ
sweet Asian chili
and honey pepper.
Pair your order with chicken tenders, waffle fries, onion rings, or Fried Cheetos® cheese bites. You can easily order via DoorDash, Uber Eats, or Postmates
(302) 472-7212

Call to Inquire about Kennett Pointe Town Homes

Kaboburritos
Kaboburritos is a fantastically unique eatery at 148 West State St. It began life as a scooter-based mobile food stand in Gwangju, South Korea, where founders Carlos and Stephanie Vargas were teaching English. At first, The Kabob Scooter sold only kabobs, but quickly expanded to Mexican and Mediterranean food.
After reincarnating as a food truck in South Korea and then putting down roots in Kennett Square as a permanent restaurant, Kaboburritos has quickly become a favorite with locals.
Choose from delicious Mexican and Mediterranean meals, like stuffed grape leaves followed by street-style tacos. Follow it with churros or baklava for dessert.
They open at 11 AM every day of the week, closing at 8 PM Tuesday through Thursday, 9 PM Friday and Saturday, and 7 PM on Sunday.
State Street Pizza & Grill
No list of top take-out spots would be complete without a pizzeria, and State Street Pizza & Grill is no ordinary pizza place. It relies on fresh ingredients produced by local vendors. Order your Italian favorites via Doordash or their website. You can choose from all of the standard pizzeria offerings, like BBQ chicken, Hawaiian, supreme, and meat lovers' pizza, plus a wide assortment of calzones and appetizers. They also offer Philly cheesesteaks, clubs, and more!
(302) 472-7212

Call for More Information about Kennett Pointe Luxury Town Homes

You'll find State Street Pizza & Grill at The Market at Liberty Place at 148 West State Street. They are open Friday through Saturday from 10:30 AM to 10 PM and Sunday through Thursday from 10:30 AM to 9:00 PM.
View gorgeous new townhomes for sale in Kennett Square, PA
There are always lots of great places to eat around Kennett Square, not to mention incredible outdoor recreation opportunities and fun nightlife. Tour the new master-planned community of Kennett Pointe, an exclusive neighborhood with just 53 townhomes for those who appreciate the finer things in life. Call Montchanin Builders today to schedule a viewing of our masterfully crafted new construction homes near Kennett Square. Be sure to ask us about our special financing arrangements and optional luxury additions to our floor plans.