New Year's Eve In Philly: Fireworks Gala to All-Nite Dance Parties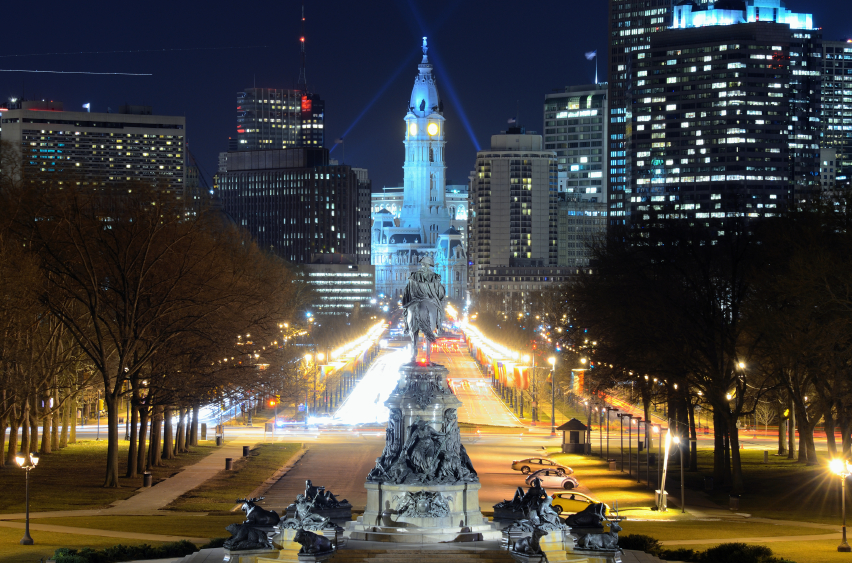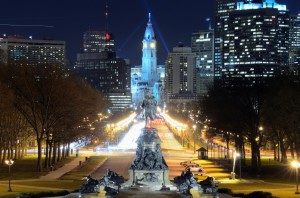 There's something for everyone on New Year's Eve in Philadelphia. You'll find everything from funky arts festivals to extravagant feasts aboard sailing vessels. Family-friendly events are just as plentiful as all-night dance parties.
Delaware townhomes by Montchanin Builders are located just 20 minutes from all the action in the heart of Philadelphia. Our residents enjoy added benefits like no sales tax and better value for their real estate dollar. We'll count down just a few of the top New Year's Eve celebrations in Philly — all minutes from the doorsteps of the residents of Darley Green .
SugarHouse New Year's Eve Fireworks on the Delaware River Waterfront
Shows take place at 6 p.m. and midnight, allowing fireworks fans of all ages the opportunity to celebrate. The best places to catch a view of the spectacular show include: the Blue Cross RiverRink Winterfest party at Penn's Landing, the Independence Seaport Museum, the Hyatt Regency at Penn's Landing, the SugarHouse Casino, Adventure Aquarium, and Franklin Square. Also consider watching the show from the water aboard the legendary Moshulu sailing vessel, the Battleship New Jersey, or the Spirit of Philadelphia cruise ship.
New Year's Funkin' Eve at FringeArts
FringeArts is one of the newer celebrations on the Waterfront with "all the funk you can handle" from live performances by Red40 and the Last Groovement. A $15 ticket also gains you entrance to a beer garden, bonfire, balloons, and dinner specials at La Peg. Once the fireworks are over, the party continues with an all-night dance party.
Revolution House
Dance all night on a heated outdoor deck in Old City, amid excellent views of the fireworks over the Ben Franklin Bridge. For $20, enjoy drink specials, music, dancing and a champagne toast at midnight.
XFINITY Live! Philadelphia
One admission gets you into seven parties under one roof, with a bonus tent outdoors! You'll be treated to five hours of open bar, live music from Lima Bean Riot and Split Decision, special party favors, and New Year's bash coverage on over 75 TVs.
Club Vetri at Alla Spina
Looking for something all-inclusive? For $120-$140, Alla Spina offers an open bar with Yard's drafts, cocktails from Philadelphia Distilling, and a champagne toast. Food includes all your Vetri family favorites — Osteria's Fiorentina steak, Lo Spiedo's roast brisket, Amis' bruchetta, and Pizzeria Vetri's pizza al taglio. A live DJ and dancing will send off 2014 with a whirlwind of fun.
New Year's Eve Midnight Run 5K
Fitness buffs won't want to miss the annual Philadelphia New Year's Eve Midnight 5K Run, starting at McFadden's at the ball park in South Philly. Runners can pick up their packets as early as 9:30, but the race kicks off at midnight. The $60 registration includes admission to McFadden's after the run, with open bar and food. Space is limited to 750. Cash prizes are awarded to the fastest man and fastest woman racing in formal attire.
Delaware Townhomes by Montchanin Builders
Kick off the New Year in a brand new home! Our community is a serene place to call home – with tree-lined streets, communal green space, walking trails, and a stream. Shopping, dining and a state-of-the-art library are all within walking distance, as are schools in the Brandywine District.
Our Delaware condos and townhomes come with two-car garages and up to 2,100 square feet of living space in traditional style homes updated with modern features. Described as "affordable" and "charming," Darley Green represents community planning at its finest. Call 302-655-2600 for more information.