Residential Real Estate Predictions for 2015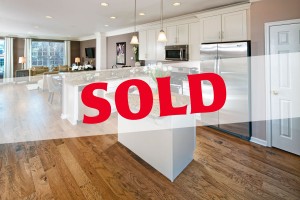 According to Freddie Mac's economic and housing market outlook published this past November, homebuilding and home purchases are expected to ramp up in 2015, thanks to a robust economy and better paying jobs.
The U.S. housing recovery slowed noticeably in 2014 – marked by a 6.4 percent increase in home prices, down from a 10.6 percent increase in 2013. Predictions for next year's residential real estate market can confound even the most seasoned of experts. But one thing economists can agree on is a rise in mortgage rates for 2015, with some experts predicting a 30-year rate ending at 5 percent by the close of next year – up from the average 4 percent.
Housing and real estate projections for 2015
The following projections are offered by economists at Freddie Mac:
Rising mortgage rates: Economists speculate that mortgage interest rates will increase in 2015. Recently, homebuyers could secure a 30-year fixed-rate mortgage at or just below 4 percent. Experts predict rates will hover between 4.6 to 5 percent by the end of 2015.
Declining home prices:  Home appreciation values have slowed to 4.5 percent in 2014, down from 9.3 percent last year. This is expected to drop further in 2015 to an average of 3 percent. "Continued house-price appreciation and rising mortgage rates will dampen affordability for home buyers," say Freddie Mac economists. "Historically speaking, that's moving from 'very high' levels of affordability to 'high' levels of affordability."
More homebuilding: 2015 may see as much as a 20 percent increase in homebuilding compared to this year. This will facilitate total home sales to grow 5 percent, marking one of the top sales paces in eight years.
Single-family originations: Mortgage originations for single-family homes is expected to drop by 8 percent, thanks to fewer home refinancings.
Multi-family mortgage originations: Mortgage originations of the multi-family sector have grown 60 percent over the last three years. This will likely continue through 2015, with mortgage originations slated to increase some 14 percent.
Montchanin Builders' new homes in Delaware
The bottom line is that no matter what the market does this coming year, people will still be buying, building and selling homes, regardless of interest rates or economic growth. For those who want to enjoy the myriad benefits of Delaware living – whether in a custom-built creation or move-in ready condo, Montchanin Builders is dedicated to meeting the diverse needs of our clients.
We are confident that our new homes in Delaware offer exceptional value, prime location and unbeatable amenities, not to mention proximity to excellent private and public schools. Featuring hardwood floors, spacious walk-in closets, gourmet kitchens and up to 2,500 square feet of living space, the townhomes and condos at Darley Green are affordably priced in the low to mid $200's.
And if you're thinking of starting from scratch, go with home builders in Delaware that have a reputation for professionalism, expert craftsmanship and quality – Montchanin Builders! Serving the greater Wilmington area for more than 60 years, our team of custom home builders and renovators want to help you realize your dreams.
To schedule a tour of our move-in ready homes in Delaware, or to learn more about building your custom home, please contact Amy Maluski, Sales Manager, at 302.655.2600.
Resources:
Realtor Mag, 5 Real Estate Predictions for 2015 http://realtormag.realtor.org/daily-news/2014/11/18/5-real-estate-predictions-for-2015
Fortune.com, 4 predictions for the housing market in 2015 http://fortune.com/2014/12/09/housing-market-2015-predictions/