Exploring Bancroft Mills: 3 Can't-Miss Spots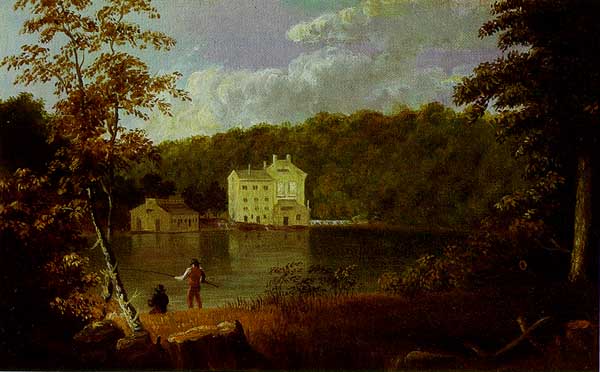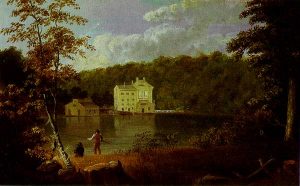 The architectural significance of the long-abandoned Bancroft Mills site in Wilmington, Delaware attracts visitors from all over who wish to explore and photograph its hauntingly-beautiful features. Residents of Montchanin Builders' newest community, The Overlook at Rockford Falls, get to experience it first-hand, as their townhomes are steps away the historic Bancroft Mills site — overlooking tranquil Brandywine Creek.
Remnants of the Past: A Brief History of Bancroft Mills
In 1787, the first paper mill, Gilpin's Mill, opened in Delaware along the banks of the Brandywine Creek. A half-century later, a textile company owned by an English immigrant named Joseph Bancroft opened on the same site. Bancroft Mills, which began in the original paper mill, grew on the site until it closed in 1961. In the 1930s, it was considered to be one of the finest cotton-finishing factories worldwide. The property then changed hands in the 1960s, and the Wilmington Piece Dye company owned it until 2003, when it filed for bankruptcy.
A fire in 2015 sent the mill into a further state of disrepair, but much of the original structures located downstream remain intact.
Bancroft Mills Walking Tour Highlights
There are three primary points of interest you should check out when planning a visit to Bancroft Mills. Tie it in with a picnic lunch and a site tour of the nearby The Overlook at Rockford Falls, and you'll have all the makings of a memorable day.
#1: Pedestrian Bridges
You can view the remnants of the old, covered pedestrian bridge that used to connect the banks of the Brandywine, leading to the factory – it's closed now, for good reason! Farther upstream is a new pedestrian bridge which you can walk on and which offers some great views of the old mill.
#2: The Falls
Just upstream from the older bridge are the beautiful falls of Brandywine Creek. The falls are very picturesque, and the sound of the rushing water soothes the soul.
#3: Textile Memorabilia
Sprinkled throughout the abandoned buildings are several artifacts of the past, including bolts of fabric, original washing tubs, and even signs from the management reminding employees to keep their work areas neat.
Townhomes on Bancroft Mills site
Interested in townhomes on the Bancroft Mills site? Our exclusive community of only 32 luxury townhouses truly impresses with peaceful stream and rock wall views. Homeowners will enjoy access to a walking trail and state park land. The innovative floor plans present an abundance of living space with up to 4,000 square feet, featuring three bedrooms, two and one-half baths, versatile great rooms and even an optional elevator for ultimate convenience.
We invite you to visit the Bancroft Mills townhomes at The Overlook at Rockford Falls for a personal site tour of our special townhome community and new Design Center. Contact us today to schedule an appointment!
Image: "Gilpin's Mill on the Brandywine" by Thomas Doughty; [Public domain], via Wikimedia Commons
More information on visiting Bancroft Mills:
OnlyInYourState.com, The Remnants Of This Abandoned Mill In Delaware Are Hauntingly Beautiful, http://www.onlyinyourstate.com/delaware/abandoned-mill-de/
Delaware Online, Smokestack at former Bancroft Mills site demolished Sunday morning, https://www.delawareonline.com/story/news/2017/10/15/smokestack-former-bancroft-mills-site-demolished-sunday-morning/765871001/