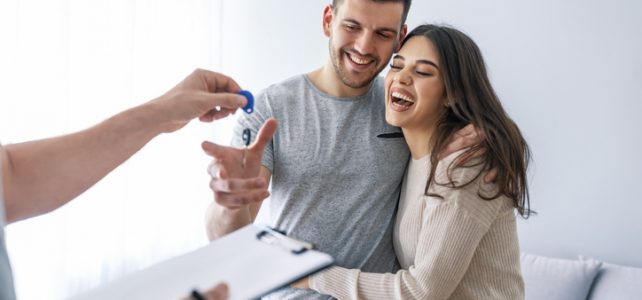 How to Buy a Condo: A Step-by-Step Guide
There are numerous benefits of condo living, including affordability, less maintenance, appreciation of the value of your home, and proximity to schools, shopping and easy access to major thoroughfares. Living in a condo building also provides a sense of community with one's neighbors, particularly if you choose a property within a beautifully designed, master-planned community like Darley Green. If you're thinking about buying a condo in Delaware, here's what you need to know about the process.
Secure home financing
You may wish to get preapproved for a home loan before you start your search in earnest. It's also worth asking the builder if they partner with any home lenders for special financing arrangements. Montchanin Builders, for example, partners with Cardinal Financial to offer personalized financing terms with stellar rates and excellent service.
Schedule an appointment
Once you've been pre-approved with a lender, its time to review the floorplans and features available in new construction condominiums. The homes available at Darley Green are one-of-a-kind. Schedule a time to review the available homesites, pricing and design features with one of our dedicated sales professionals! We'll walk you through the floorplans, design center options, purchase agreement and more!
Find a homeowner's insurance policy
Prior to settling on your new home, each home buyer needs to obtain a homeowner's insurance policy. A typical homeowner's insurance policy will cover the interior and exterior of the home. If a natural disaster damages your home, its possessions, and the exterior property, the homeowner's insurance policy will cover it. Condo insurance is a little different. Generally a home owners association will cover the cost of repairs to the exterior areas with their own Master Insurance Policy. So all you have to obtain is a condo insurance policy that will cover the cost to repair the interior of your home. Shop around and compare rates – most home buyers will bundle with their car insurance company to obtain additional savings.
Close the deal!
The closing is the most exciting part of buying a condo. You will sign all of the legal paperwork. Then, the deed is recorded and the keys will be handed over to you. Congratulations! You'll be the official owner of your very own condo! Now the real fun begins – moving and decorating your new home!
Check out these Delaware condos for sale
If you're looking for beautiful, move-in ready condos for sale in Wilmington, Delaware, look no further than Montchanin Builders. Our condos and townhomes are masterpieces that offer flexible living arrangements and luxurious features at an affordable price point. Situated within our master-planned communities, our condo buyers can look forward to wide open green spaces, community gathering areas, and close proximity to local amenities, including world-class dining and entertainment venues.
For information about the condo-buying process, and to inquire about special financing offers, call Montchanin Builders today. You can also take a virtual home tour of our properties on our YouTube channel.
Additional resources for home buyers: