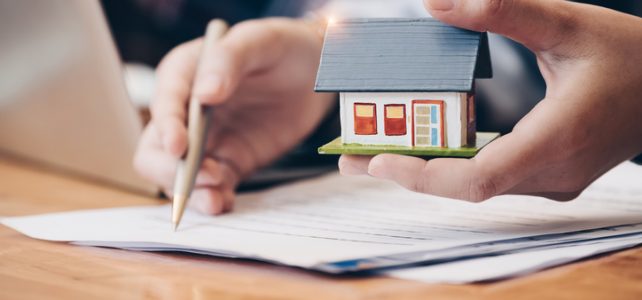 3 Mistakes to Avoid When Selling a Home in 2020
If you've decided it's time to move, you'll undoubtedly want to sell your home quickly for the highest price possible. However, it's important to take some time to plan the process and understand what to expect. Lots of home sellers make a few critical errors that can negatively affect the sale price and process, as well as their move to their next home. For best results, avoid the following mistakes when selling your home during 2020.
Spending too much on renovations and upgrades
If you want your home to sell both quickly and for the highest amount possible, you'll probably come to the conclusion that some renovations and upgrades are necessary. For example, you might decide to overhaul the kitchen and bathrooms, install new flooring, or even knock down a wall or two.
While it's definitely a good idea to get your home in great condition before putting it on the market, it's in your best interest not to spend too much time or money on the renovation process.
Spend wisely. For example, it might not be worthwhile to pay an arm and a leg to give your home automated, motorized window treatments, as these are not a major selling point for most home buyers. However, a fresh coat of neutral paint, energy star-rated appliances, and new carpeting would definitely appeal to most buyers.
Failing to disclose the home's history
When you're trying to sell your home quickly, you might be tempted to avoid disclosing certain facts. However, covering up your home's history is not only potentially unethical, but it can also affect the closing. Buyers will have an inspector conduct a thorough evaluation of your home, uncovering signs of past or hidden damage. If you've failed to disclose your home's history, the buyers might wonder what else you're hiding from them, and they might decide not to buy it after all.
Waiting too long to look for your next home
Don't wait too long before you start looking at new homes in northern Delaware. It's often thought that buyers should sell their old home before buying their next one. But actually, it usually makes sense to buy first and sell second. Once you buy your next home, you can begin moving your possessions to it, which will make it far easier to stage and sell your old home. Plus, you won't have to worry about finding temporary housing after the sale.
Look for your next home with Montchanin Builders
Even before you're ready to put your old home on the market, you can begin looking for your new home with Montchanin Builders. Our talented architects and craftsmen create master-planned communities with thoughtfully designed homesites and beautiful, functional homes. You can request a tour of our move-in ready homes in Wilmington, Delaware and tour our friendly, walkable communities.
When you're ready to talk financing, we'll get you in touch with our partner, Cardinal Financial. We've selected Cardinal Financial to offer personalized financing to our customers —which means you'll have access to some of the lowest rates and closing costs available! The talented loan officers who work with our customers can help you navigate the process of buying a new home while your old home is still on the market or in the process of being sold. Call us today to learn more!
Additional resources for home sellers and buyers: