5 Most Beautiful Fall Foliage Destinations around Wilmington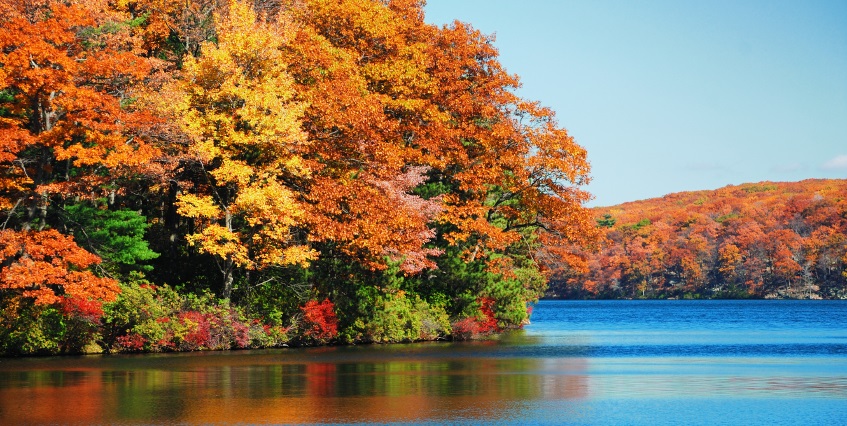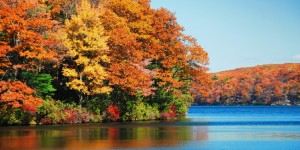 September 22 marks the first official day of autumn – a season filled with crisp temperatures, harvest festivals galore, and brilliant displays of fall foliage. If you're lucky enough to call Delaware home, then you're already familiar with Mother Nature's gorgeous autumn glow, which peaks around mid October.
As you're enjoying the change of season this year, why not plan a daytrip or weekend getaway to savor the autumnal beauty that radiates from Delaware's picturesque parks, scenic byways and historic attractions. Here are 5 exceptional fall foliage destinations located right in Wilmington and the Brandywine Valley!
Longwood Gardens
Experience the magic of Autumn's colors at Longwood Gardens, where miles of trails meander along meadows, gardens and woodlands brimming with ancient trees. This public garden spans more than 1,077 acres and is a favorite among Delaware residents (and tourists) who appreciate horticultural displays, performing arts, and of course, taking in the red and golden hues of fall's changing colors. This annual autumn display and accompanying Chrysanthemum Festival attracts thousands of visitors each year – don't miss out!
Brandywine Valley National Byway
Your fall expeditions should include a road trip on this national treasure – the Brandywine Valley Scenic Byway which stretches from Wilmington to the Pennsylvania state line. Take a journey through gently rolling hills, past covered bridges, historic DuPont mansions and stunning fall foliage, with plenty of chances to stop and explore.
Ashland Nature Center
Situated just outside of Hockessin, DE, the Ashland Nature Center is a picture-perfect spot to take in the wonders of the autumn season. The center boasts more than 130 acres of meadows and woods, where well-tended hiking trails promise hours of quiet contemplation with nature. Celebrate the harvest season with family-friendly events and festivals at Ashland Nature Center.
Wilmington and Western Railroad
There are few better places to relish Delaware's red and orange-hued autumn delights than on a trip aboard the historic Wilmington and Western Railroad. Every fall, the railroad features an Autumn Leaf Special train ride through the Red Clay Valley to Mt. Cuba. The 90-minute trip is held on weekends from October 8, 2016 – November 6, 2016.
Brandywine Park & Zoo
This 178-acre park is inconspicuously tucked right in the heart of Wilmington, offering a wonderful respite from city sounds and sights.  It's also a fabulous destination for autumn leaf viewing, whether you're biking, hiking, or taking Fido for a walk. This expansive urban park has formal gardens, forested trails, a sports stadium and the Brandywine Zoo.
New Delaware homes by Montchanin Builders
This harvest season you can immerse yourself in the vibrant landscapes and tranquil settings found throughout the Brandywine Valley and Wilmington area –just another reason we love to live, work and play in beautiful Delaware!
For more information about new Delaware homes by Montchanin Builders, we invite you to call our sales office today. Our team is proud to offer luxurious townhomes, single family estate homes and move-in ready condos in walkable communities that put the "neighbor" back in neighborhood.
Contact Montchanin to schedule a home tour today!