Best Ice Cream In Wilmington, Delaware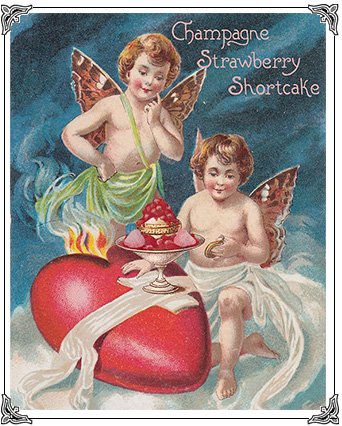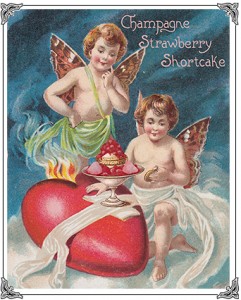 On June 27 and 28, many owners of our condos and townhomes in Wilmington, Delaware traveled 10 minutes to Rockwood Park to enjoy the annual New Castle County Ice Cream Festival, which has been listed as one of the top 10 food festivals in the nation by USA Today.
"You think ice cream is a simple thing, but then you get there and, and there is nothing simple about it," Iron Chef Guest Judge Anthony Anderson explained. "There were some pretty decadent things, (such as) homemade caramel corn with bacon on top of a sundae."
The good news is that you don't have to wait until the summer of 2016 to enjoy a delicious local ice cream treat. Wilmington, Delaware residents are blessed with a plethora of options that go beyond the standard Dairy Queens and Baskin-Robbins around the country.
Woodside Farm Creamery
Woodside Farm Creamery was voted "best ice cream" in the New Journal 2014 reader's poll and Delaware Today's 2015 "Best of Delaware" poll. Since 1998, the creamery has been delivering some of the "richest, creamiest" ice cream produced by the farm's resident dairy cows.  Find unique flavors like bacon, cotton candy and butter brickle, among classic staples like chocolate almond, cookies & cream, and strawberry. Customers can order fudge, ice cream cakes and ice cream pies. You can partake in fine ice cream treats every day, even holidays, from early April through late October, with holiday pie pickups available in the winter months.
You can also enjoy Woodside Farm's ice cream served at Sweet Lucy's (3201 Concord Pike, Wilmington, DE 19803), 14 minutes from Darley Green.
Address: 1310 Little Baltimore Road, Hockessin, DE 19707
Distance from Darley Green: 30 minutes
UDairy
The University of Delaware is known for its College of Agriculture and Natural Resources, which features a full dairy farm and homemade ice cream. In addition to catching their treats via the "Moo Mobile" truck at various events throughout the year, you can also visit the South College Avenue store location. Some News Journal readers said they prefer UDairy to Woodside Farm, particularly for the reasonable prices and "unique flavor combinations" – like peach ice cream with blueberry swirl and cinnamon cobbler; chocolate coffee ice cream with salted caramel swirl; banana ice cream with graham cracker swirl, toasted coconut and whipped frosting; and vanilla-chocolate twist ice cream with chocolate chip cookie dough and brownie pieces. Ice cream cakes, 2.5 gallons and pints are available for purchase. Stop by 7 days a week, year-round!
Address: 535 S College Ave, Newark, DE 19716
Distance from Darley Green: 24 minutes
Molly's Old-Fashioned Ice Cream
The Riverfront Delaware tourism site calls Molly's "Wilmington's best-kept secret" – a "gem situated at the Shipyard Shops overlooking the beautiful Christina River." They serve up Asher Chocolates and Jack & Jill's Premium Ice Cream Parlor sweets alongside a full menu of deli sandwiches, soups and salads. Flavors include moosetracks, rum raisin, maple walnut and peach, in addition to all the usual favorites. They also serve up low-fat frozen yogurt and sugar-free varieties for the health-conscious. The shop is open year-round, with additional outdoor seating available in the summer.
Address: 900 Justison St, Wilmington, DE 19801
Distance from Darley Green: 18 minutes
Townhomes in Wilmington, Delaware
Living in master-planned community Darley Green puts you within 30 minutes from anywhere you'd want to be in the Wilmington, DE area, whether it's special events downtown or a leisurely trip to the ice cream parlor on a hot summer day. Get up to 2,100 square feet of maintenance-free living space, a two-car garage, high ceilings, multiple baths and walk-in closets in a master planned community within walking distance of shops, restaurants, recreation and the Claymont Train Station. For more information, contact us at 302-655-2600.