Summertime is Time to Enjoy the Wilmington Riverfront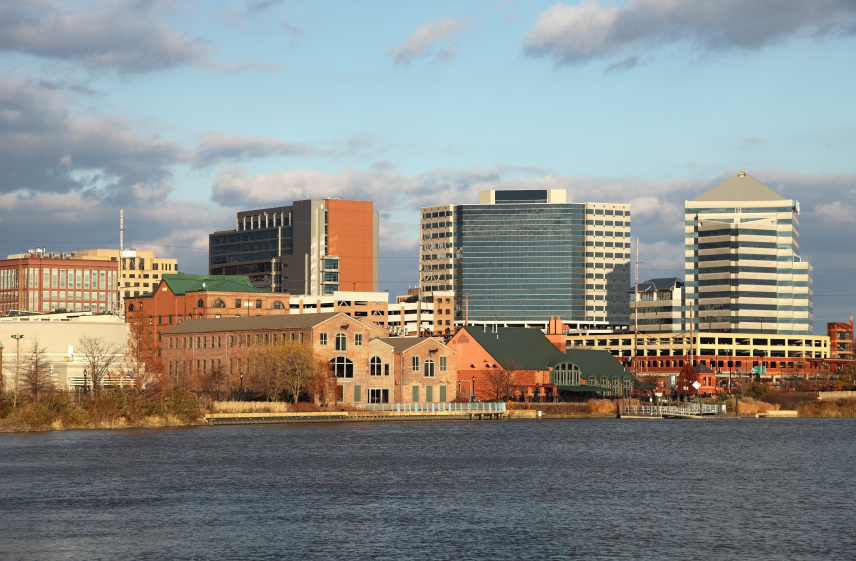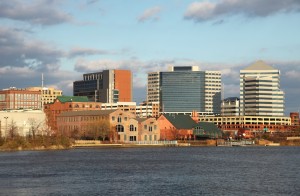 The calendar may say that summer is rushing by, but summertime activity on the Wilmington Riverfront shows no sign of slowing down. One of the great attractions of living in the Wilmington, Delaware area is the seemingly never-ending flow of things to do regardless of the season.
If you're looking for townhomes and condos for sale in Delaware, be sure to check out the master-planned community of Darley Green, situated only minutes from the Riverfront. Darley Green epitomizes affordable luxury and a maintenance-free lifestyle in a delightful small town setting. It's the perfect home base to enjoy the fantastic indoor and outdoor lifestyle that Wilmington has come to be known for.
August offerings on the Wilmington Riverfront
Nothing says summer like outdoor concerts, cruising on the water, and of course, baseball!
If you live in Wilmington, you know all about the free Shipyard Summer Concert Series at Dravo Plaza right next to the Shipyard Center on the Riverfront. Thursday evenings under the stars in August mean Cajun, Zydeco, Roots, and Reggae on the 6th of August, some Sinatra to celebrate the 100th birthday of Ol' Blue Eyes on the 13th, sizzling salsa and Latin Swing on the 20th, and R&B and classic Motown on the 27th. And all right on the Wilmington Riverfront!
After enjoying a day of some of Wilmington's famous tax-free shopping, you may want to rest your wallet and your weary bones by taking a lovely, relaxing cruise on the 29-passenger River Taxi on the serene Wilmington and Christina Rivers. Catch a sailor's eye view of the many cool attractions, strolling couples and families, and open air bars and restaurants along the Wilmington Riverfront. There are six River Taxi docks along the Riverfront so just jump on wherever you want.
You may also want to take a one hour History Tour sponsored by the Christina Riverboat Company and learn more about the storied history of the Wilmington waterfront. Does seafood taste better when you're on the water? Try a special seagoing dinner on deck while the captain and crew do the work.
August is a perfect time to enjoy a balmy summer evening on the river with friends on Wilmington's immensely popular Wednesday Wine Cruises. Head over to Dravo Dock near the Shipyard Center for one-hour tasting cruises highlighted by a selection of specially handpicked wines. The tasting cruise is $15, and you can order cheese, fruit, and crackers for only $6 per person. 21 and over. Reservations are highly recommended.
After a day of touring condos for sale in Delaware, the kids may be getting antsy! Every Tuesday and Thursday through the end of August is Family Night on the River. Hop aboard a River Taxi with the kids for only $15 for a family of four. Take a 45 minute cruise on the Christina River up to Stratosphere Trampoline Park and get a 50% off pass for an hour of jump time and a coupon for Molly's Ice Cream!
What's August and September without baseball?
One of the greatest American pleasures is minor league baseball–small parks so you're close to the action, future All Stars and Hall of Famers on display just yards away, crazy promos and giveaways, hot dogs, beer, and cotton candy. The Wilmington Blue Rocks of the Carolina League have made the playoffs and have some great home games between now and mid-September to enjoy even if you're not a baseball fan. Bring the family to Frawley Stadium at the Wilmington Riverfront and see what minor league baseball is all about.
Take a summer tour of Darley Green's Wilmington condos for sale
If you're looking for maintenance-free affordable luxury in a new construction condo or townhome in Wilmington DE, you owe it to yourself to tour Darley Green. This charming community with a small town feel is ideally located just minutes from the Wilmington Riverfront and only twenty five minutes from Philadelphia.
Call 302-655-2600 to set up your private tour and see why Darley Green may just be your best choice for your new life in Wilmington, Delaware.