Delaware Beach Life Beckons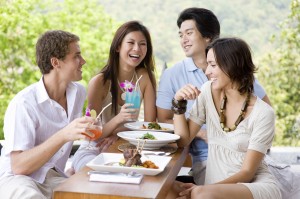 Have you been planning and dreaming for that home near the shore or on the water, overlooking romantic sunsets and long stretches of sun-soaked sands and wind-swept waves only a stone's throw away? If so, your new address near Delaware's award-winning beaches awaits you—with the elite craftsmanship of Montchanin Builders at your disposal in making your dream a reality.
Whether it's a beachfront property transfixed by our renovations or a new craftsman home designed entirely according to your preferences, Montchanin Builders are your choice for trusted, superior construction. Few things can compete, after all, with the quaint, under-stated charm of small coastal towns and the friendly, down-to-earth communities that make the Delaware coastline such an attractive setting in which to vacation and retire.
Delaware living boasts many amenities
Fine dining in South Bethany. Live music on the water. Fun, family-friendly recreation in Fenwick Island. Leisurely boardwalk strolls, beachfront bicycle rides and the occasional dolphin sighting.
Add to this tax-free shops, restaurants and entertainment that make Delaware beach life the most affordable around. Whether your penchant is for perusing fancy boutiques or strolling for seashells, Delaware living has it all at reasonable prices.
Who wouldn't want to vacation or retire here? With all these amenities at your fingertips, you won't need to go looking for natural beauty, live entertainment, delicious food or luxury shopping. Your escape will be home; your home will be your escape.
Delaware beaches are among the best in the nation
Delaware's beaches stand alone as a compelling draw. They regularly rank among the top of this nation's many shorelines—Dewey and Rehoboth beaches as two of the cleanest. In fact, out of 30 states with coastline, Delaware and its beaches ranked #1 in water quality in 2011. Their pristine shorelines and clear, unpolluted water satisfy alike both avid sunbathers and water sport aficionados looking to swim or kayak.
Then there is Bethany Beach—for families looking for kid-friendly fun. Family Vacation Critic named Bethany as one of the top "10 Best Beaches for Families," and the magazine Travel +Leisure picked Bethany as one of the best-kept secrets among U.S. beaches.
Delaware living is for savvy investors
Indeed, despite its growing popularity, Delaware beaches remain a largely underestimated gem of great value for prospective real estate buyers hoping to invest. They can rest assured, thanks to the high quality of both Delaware beach living and the work of Montchanin Builders, that their investment will earn plenty of bang for the buck.
If you're unsure, see for yourself with a short getaway visit to the Delaware shoreline—or, better yet, contact one of our representatives for a free consultation about the many luxurious living options available to you in this prime real estate territory: call 302-472-7213 or email us at amaluski@montchaninbuilders.net.
The views, the recreation, the worry-free life are all within reach, thanks to the natural and man-made amenities of Delaware beaches and the possibilities Montchanin Builders offers. Contact us today and step into your dream.