Bring the Delaware Culinary Trail Home to Your Kitchen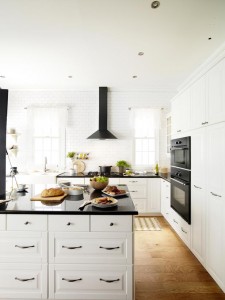 Delaware is an inviting place to live for its foods as well as its beaches. Foodies intent on savoring new frontiers in all things delectable and adventurous for the palette have good reason to visit—and stay, thanks to the wonders of the Delaware Culinary Trail.  The trail features 24 iconic Delaware restaurants, 8 in each region of the state.  Their menus offer a colorful display of entrees to suit a diversity of tastes, from the preferences of sushi and seafood lovers to those of meat and potato loyalists to all things in between.  And, the options are mouthwatering…
Lest you find the prospect of hiking the Appalachian Trail a bit too taxing, the so-called "Delaware Culinary Trail" provides a blissful alternative: eating your way to new culinary views with the promise of adventures for your palette.  There is something for everybody.
Here are just several highlights from a long list of enticing choices:
Savor French-inspired cuisine at Wilmington's historic Green Room at the Hotel du Pont.  Italian mosaics, sumptuous velvet draperies, oak paneling and gold chandeliers will lend some Old World charm to your dining experience.  Follow an appetizer of "Leek and Corn Bisque, Charred Corn, Truffle Honey" with "Grilled Scallops, Peas, Pluots, Lobster Mushrooms, Macadamia Nuts."  Notable guests at the Green Room have included Charles Lindbergh, John F. Kennedy, Eleanor Roosevelt and Katharine Hepburn.
Or, if you're feeling more in the mood for all things seafood, and the Green Room's scallops have only whetted your appetite for more, pay a visit to Rehoboth Beach's Nage Restaurant for lunch or dinner.  Nage prides itself on its creative rendering of fresh, locally farmed ingredients, including seafood from Delaware waters (some of the cleanest in the U.S..)
For the homesick Southerners among us, The Georgia House in Milford provides some comforting home-cooked Southern favorites like Memphis BBQ ribs next to those standby Delaware crab cakes.
And, of course, one can hardly go wrong with authentic Italian, especially when the chef comes from Southern Italy and for the last 35 years has been perfecting a now global cuisine with Asian and classic American influences.  "Roma Italian Restaurant" began as a simple, family-owned pizzeria and is now a premiere dining destination for many Delaware tourists and residents alike.
Visitors to Delaware coming to hike the Delaware Culinary Trail can download a "passport" at the Delaware Tourism website.  Completion of the trail consists of eating at 15 of the 24 restaurant locations on the path and sending a completed passport (that includes the codes of all 15 restaurants) to the Delaware Tourism office.
Continue your culinary quest at home
Those with a taste for fine food are often fine cooks in their own right. If that sounds like you, maybe it's time to upgrade your kitchen.  Delaware property runs the gamut from old to new. For some Delaware residents, that means you may love your home, but long for a few modern updates. And for cooks, those updates belong in the kitchen!
Located in Wilmington, Delaware, Montchanin Builders is an established, full service construction firm providing home renovation design and building to Delaware home owners. If you have always dreamed of preparing meals like those of the Culinary Trail in your own home, you can make it happen!  Kitchen remodeling will not only enhance your lifestyle, it will also increase the value of your home.
Calling all Delaware cooks! Consider remodeling your kitchen!
Why wait until it's time to sell your home to improve it? Enjoy the home renovation for yourself!
Montchanin Builders team of  designers and contractors can give you a kitchen that is customized with every creature comfort you'll need to take your daily dining experience to the next level. We are able to do as much or as little as you need from new cabinetry, countertops, flooring, appliances; even structural changes to the ceiling, walls, etc.  There is no limit to what you can dream, and we are committed to helping you make those dreams come true.
Interested in learning more? Email amaluski@montchaninbuilders.net or call 302-472-7213 to speak with a representative from Montchanin Builders, set up your free consultation, and start planning next season's menu!