Favorite Autumn Destinations in Delaware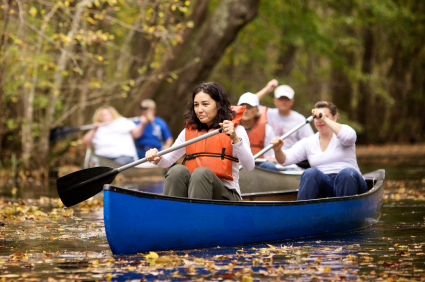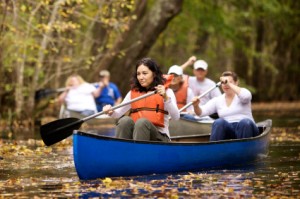 For such a tiny state, Delaware carries a super-sized reputation among nature lovers for being one of the most beautiful states in America. Beach lovers of course flock to the 68 miles of ocean shoreline every summer, but every fall, Delaware reserves an extra special show for foliage fans.
Autumn aficionados love traveling through Wilmington and the Brandywine River Valley region where hundreds of pumpkin patches and apple orchards dot the hillsides with a stunning fall palette of reds, yellows, oranges, and browns. For sheer autumn spectacle, Delaware is near the top of every foliage hunter's list of must-see states.
Scott Ciancio, Director of Marketing for the Greater Wilmington Convention and Visitors Bureau was kind enough to put together a guide to some of his favorite autumn destinations:
Delaware is known for its amazing city parks, and high on Scott's list is the 100 acre Brandywine Park right in the heart of Wilmington. The Brandywine River runs right through the center of the park, and its banks make a perfect alfresco lunch setting for a break from the office.
Rolling hills, covered bridges and historic farms
If you like getting out of town, take an autumn drive down some of the prettiest roads in the Northeast on the Brandywine Valley National Scenic Byway. This is the land of rolling hills, red barns and silos, historic covered bridges, country estates, and of course, the gorgeous Brandywine River.
Aside from its city parks, Scott says to make sure to visit Delaware's beautifully maintained state parks system. A great choice is Wilmington's Bellevue State Park for hiking, horseback riding, biking and fishing under the canopy of splendid autumn foliage.
History buffs love autumn in the Brandywine Valley
For you history buffs, you'll want to include a visit to Hagley Museum and Library deep in the countryside. Tour the DuPont Company gunpowder mill, the village where the workers lived, and the DuPont Family's ancestral home. You'll also want to stroll into the past down cobblestone lanes in historic New Castle, Delaware, a stunningly well preserved town of colonial homes, Federal-style mansions, and lush autumn gardens spilling over picket fences.
Enjoy the staggering beauty of Longwood Gardens
For a truly spectacular autumn show, be sure to make plenty of time for Longwood Gardens, a 1,077 acre public garden complete with soaring trees, meadows, fountains, sculptures, and a staggering collection of 11,000 plant species. Every fall, Longwood Gardens puts on an Autumn's Colors display including the Thousand Bloom Mum, known in Japan as Ozukuri. It refers to a difficult and painstaking technique which originated in China for growing an extremely large Chrysanthemum, with a goal of producing the maximum number of flowers possible on a single plant.
Take a steam train through the countryside
For a special treat (that also gets you off your feet), the Wilmington and Western Railroad with its vintage steam locomotives, hosts an Autumn Leaf Special every fall. Go with a group of friends and family for either the 1.5 or 2.5 hour trip through the best fall foliage Delaware has to offer.
If you're thinking of living in Darley Green, Montchanin Builders' gracious master planned community in the Claymont Renaissance District, you'll be among those who've chosen Wilmington and the Brandywine Valley for its exquisite multi-season appeal and endless seasonal activities.
To learn more about Delaware condos and townhomes by Montchanin Builders, we invite you to call 302-655-2600.