Healthy Wilmington: The Place to Get You Moving!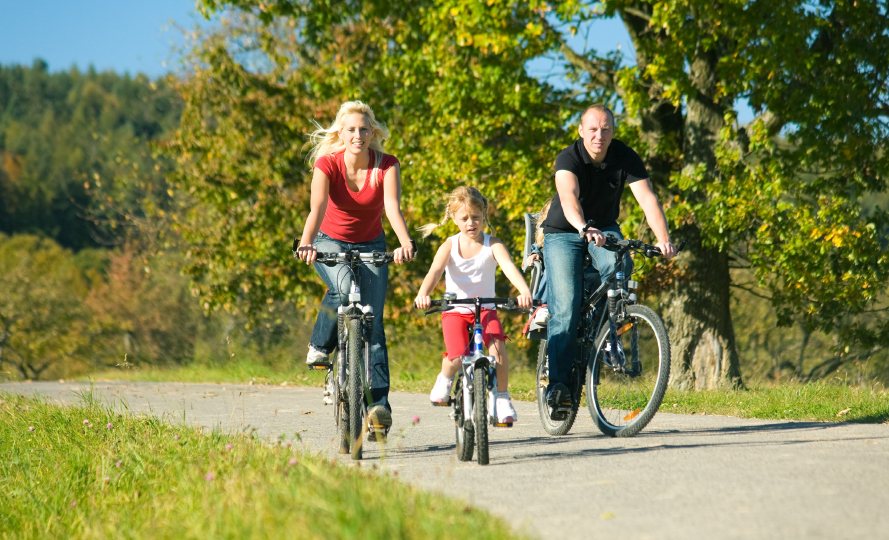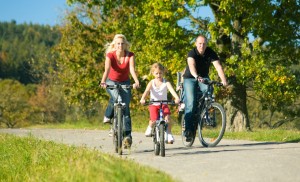 A key attraction for the homeowners at Darley Green, Wilmington's highly regarded master-planned community of new construction condos and townhomes, is its proximity to so many healthy recreational activities, many in the fresh air of the great outdoors. Darley Green "walks the walk" itself with its own dedicated jogging trail.
Here are some top choices for health and fitness opportunities in the Wilmington area:
Biking, hiking and more in Wilmington, Delaware
Situated at the northern end of the Delaware Outdoor Trail, Wilmington residents can work their way through 60 outdoor activities at 40 statewide locations. The activities are in four categories–walking/hiking/running, wildlife viewing, biking, and water activities.
Small in size, but big in reputation among outdoor lovers, Delaware has always been blessed with extraordinary natural beauty. Lush river valleys, deep forests, spectacular trails, outstanding state parks, and mile after mile of gorgeous sandy beaches and rock-strewn coastline mark Delaware as a healthy paradise.
The area around Wilmington DE is surrounded by six wonderful state parks alone–Brandywine Creek, Fort Dupont, White Clay Creek, Bellevue, Fort Dupont, Lum's Pond, as well as the Northern Delaware Greenway. Kayaking, hiking, zip lining, and biking are minutes away from Wilmington.
CrossFit Riverfront Community
A very special thing is happening at CrossFit Riverfront, a much-loved cross training facility on Justison Street at the Wilmington riverfront. Recently voted Best CrossFit facility by the voters of Readers' Choice, CrossFit Riverfront is a supportive, intensive training facility where the emphasis is on varied workouts scaled to all ages and fitness levels, from disabled to Olympian. There are eighty classes weekly in categories like CrossFit, RivFit, Yoga, FightFit, Endurance, Strongman, and Olympic Weightlifting.
On the CrossFit Riverfront website, there are stories written by some of the members who feel their lives have changed as a result of this unique facility. From Monika, who's been a member for three months:
"I understand the passion behind CrossFit now. If you dedicate yourself the results are irrefutable. In this short period of time I have seen a drastic improvement in my stamina and reaction time, increased flexibility and strength, steady weight loss and healthier dietary choices. Not to mention the overall boost to my self-esteem – repeatedly meeting new goals, accomplishing once unthought-of feats and pushing myself beyond my limitations has helped me regain the bounding confidence tarnished by time and weight gain."
In the summer, there are even two-week KidsFit Camps "teaching healthy exercise habits in a fun and exciting way." For kids 6 to 12, the classes are varied and keep the kids on the go, laughing and having a great time without ever getting bored. Call CrossFit Riverfront for information on all of CrossFit's programs.
Healthy Kids Running Series
In the spring and fall, the Healthy Kids Running Series comes to Wilmington to provide pre-K to 8th grade kids with an uplifting and fun five week experience in the world of running. Originally designed to educate parents and kids on the dangers of childhood obesity, this superb running program motivates any child to see that running can be a key to staying healthy and active while making children feel great about themselves.
There are age-appropriate Race Series once a week that give a child a chance to experience the excitement of competition while making new friends and hopefully beginning to adopt a healthy and active lifestyle. Win or lose, the point is to do it! Fast or slow, all participants receive a medal and gift bag for their achievements.
Move-in ready condos near Wilmington DE
The spectacular outdoor settings around Wilmington are the backdrop for the affordable luxury of the new construction condos and townhomes at Darley Green, ideally situated minutes from downtown Wilmington and the Riverfront and only twenty-five minutes from Philadelphia.
If you're looking for a move-in ready condo or townhome in stunning northern Delaware, call 302-655-2600 to set up a private tour of the great homes at Darley Green.