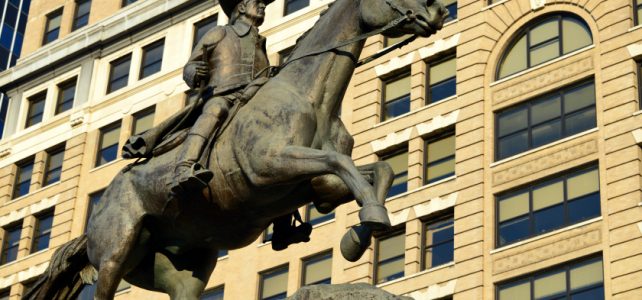 How Far Is Kennett Square, PA From Wilmington, Delaware?
Kennett Square, Pennsylvania, is a little more than 12 miles from Wilmington, Delaware. If you are traveling by car from Kennett Square, it will take you approximately 25 minutes to reach Wilmington. Whatever your preferred transportation method, Kennett Square is located conveniently close to the many incredible attractions and amenities that Wilmington has to offer. That's one reason why it's such an enticing locale for many home buyers.
With its historic charm and unique dining and shopping scenes, Kennett Square has a lot to offer prospective residents – and proximity to Wilmington is another strong selling point. Wilmington is a small but vibrant city with a thriving downtown and a rich and fascinating history. You could spend many long afternoons seeing its many sights, from renowned restaurants to breathtaking outdoor gardens.
Once you've settled into your new home at Montchanin Builders' exquisite move-in-ready communities at Kennett Pointe or Darley Green, you will be all set to start exploring your new surroundings!
(302) 472-7212

Call Today for Details about our Kennett Pointe Community

Planning your visit to Wilmington, DE
If you have never been to Wilmington before, then you're in for a treat; it's the perfect place to spend a day trip or a weekend getaway. The largest city in Delaware, Wilmington is home to several annual music festivals, parades, and other spectacular events. The Wilmington & Western Railroad offers an old-fashioned train ride that the entire family will enjoy. There are several historic gardens to explore, including:
Longwood Gardens
Nemours Mansion and Gardens
and Winterthur Museum, Garden, and Library.
If you're looking for fine dining, you can choose between a wide array of options ranging from seafood to Italian. Wilmington is also home to the Delaware Art Museum, known for its extensive collection of 19th-century English art as well as the famous Copeland Sculpture Garden.
About our luxury townhomes in Kennett Square, PA, and Wilmington, DE
Montchanin Builders is proud to offer luxury townhomes for sale near Kennett Square and Wilmington, DE, that provide home buyers with a peaceful, convenient, masterfully designed community they can call their own.
When you live in one of our townhomes, you will enjoy both the benefits of our modern amenities and the advantages of our great location.
If you're interested in learning more about our spacious and affordable new construction townhomes in Kennett Square or in the Wilmington, DE area, get in touch with Montchanin Builders today. We will be happy to help you find your dream home! Call today and be sure to ask about our special financing options.