Riverfront Revitalization Raising Wilmington Property Values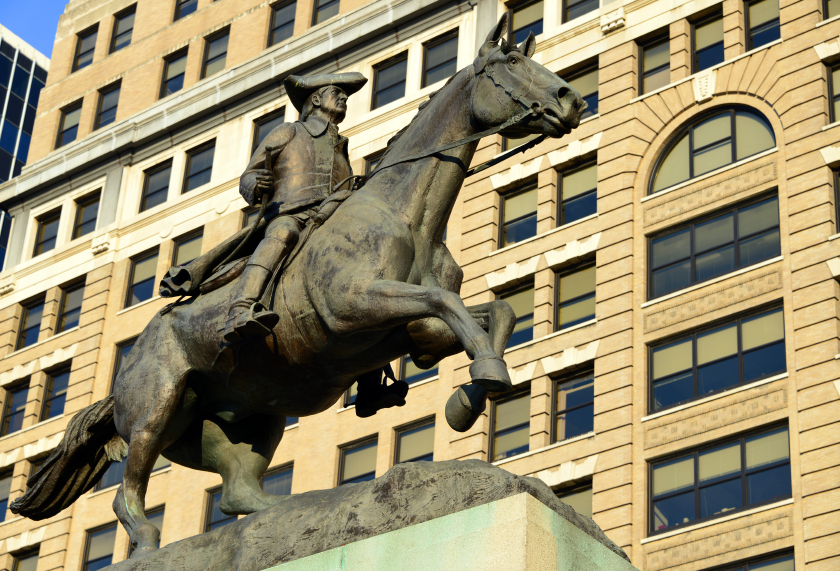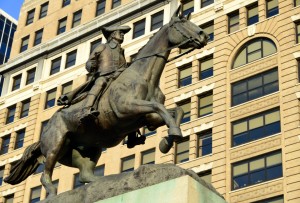 Is there still a place for post-industrial powerhouses like Wilmington, Delaware in a new, tech-fueled economy? We sure think so! According to Jake Blumgart writing for Next City, only 26.7 percent of the people living in Wilmington work here as well. Yet, all that may soon change with the many new revitalization projects starting and added business incentives proposed by Gov. Jack Markell.
Montchanin Builders prides itself on adding to the Wilmington area's inspiring transformation by creating walkable communities that offer residents ample amenities just steps from their front doors at fair market value. Their move-in ready Delaware homes offer residents up to 2,500 square feet of space, luxury amenities, a great location, and freedom from landlord price hikes starting in the $200s. Residents pay less for their monthly mortgage now than they paid renting in downtown Wilmington.
Wilmington: what happened?
Wilmington first earned national notoriety in the early 1800s, as a major producer of gunpowder, railroad cars, leather shoes, and iron ships. Wartime proved a boon to the area, which was eager to supply goods that could quickly be sent around the country by rail. The area's decline began in the post-war years and accelerated following Martin Luther King Jr.'s assassination and a year of civil unrest. The state's 1981 Financial Center Development Act offering incentives for banks and other financial institutions to set up shop in Wilmington initiated a turnaround that continues today.
Last April, Gov. Markell proposed that the state cover up to 20 percent of construction costs for investors to develop properties in downtown Wilmington and other city cores around the state. "Reorienting state growth strategies to incentivize urban living is especially important in a small state," Mr. Markell told the New York Times. "The more spread out we are, the more costly it is for taxpayers." He added that Wilmington's Christina riverfront is one success story, where a $150 million infusion of state cash has led to "hundreds and hundreds of millions of dollars" in private investments.
Last month, Anirban Basu, an economic policy consultant for Sage Policy Group, said Delaware ranked seventh among all states for employment growth over the past year, adding 11,000 new jobs. Delaware alone added 2.7 percent to the nation's job growth, compared to just 2.3 percent added from all the other Mid-Atlantic states combined.
Wilmington remained a shining beacon of progress, adding 9,200 of those new jobs last year, "outpacing the nation on a percentage basis," Basu made clear, calling Wilmington's progress "exceptional." In his speech given at the Chase Center in Wilmington, Basu also praised the economic diversity of the state and talked about the growth spurred by wealthy retirees flooding in from places like New Jersey and Maryland to enjoy Delaware's lack of estate or inheritance tax.
Real estate development remains the key to Wilmington's comeback
Last spring, Wilmington welcomed the opening of The Westin Hotel, which created more than 270 construction jobs and 123 hospital jobs – 74 percent filled by local residents. The Westin Wilmington is within walking distance of all the Riverfront's main attractions and has really become an anchor for the local economy. "Places that were all boarded up are now fully occupied," Governor Markell said on WDDE Radio. "You see what's happened here and all the companies that have moved in here on the riverfront and when I go to the Riverfront Market. It's hard to find a place to sit these days. All of us want to be part of a winner and I think there is so much progress that has been made."
Attracting Millennials to the city is viewed as the key to downtown Wilmington's ongoing success. The next generation has responded by gobbling up high-end luxury apartment units as fast as developers can make them. According to Delaware Online, downtown Wilmington saw a 93.2 percent apartment occupancy rate in the fourth quarter of 2014. Since 2000, approximately 800 luxury apartment units have been added to downtown Wilmington, they say.
"It is a hot market in the luxury end," Yvonne Perry of Perry Property Management told the newspaper, adding: "A developer could fill an entire apartment building in two weeks."
Montchanin Builders adds to luxury housing market in Wilmington, DE
Montchanin Builders has enjoyed high demand for luxury townhomes and condos in the Darley Green neighborhood, a convenient 10-minute commute from all the attractions at Riverfront and all the new jobs downtown. Compared to surrounding states like New Jersey, Maryland, and Pennsylvania, Delaware has a very reasonable cost of living.
Resources: