Hockessin, the Foodie's Dream, Just Minutes From Move-In Ready Homes In Delaware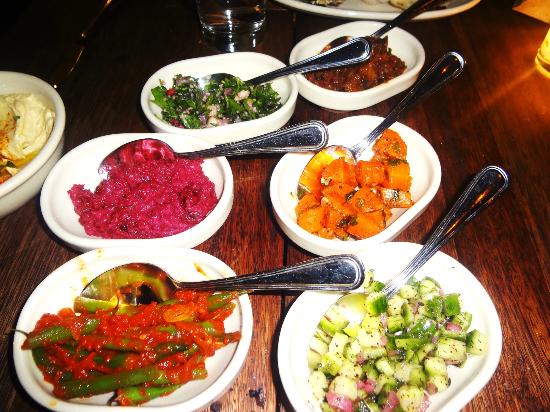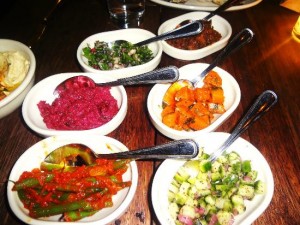 "First we eat. Then we do everything else." So said M. F. K. Fisher, the preeminent American food writer. Mary Frances Kennedy Fisher may have never visited Hockessin, Delaware, but if she had she would have delighted in this classic off-the-beaten-path foodie's dream in the gorgeous Brandywine River Valley. Aside from being a charming scenic little town in the Vintage Atlantic Wine Region, it's a place where smart food folks are making the journey to find cuisine prepared by young and exciting chefs in imaginative ways and served in comfortable down home restaurants. It's also part of the Red Clay Valley Scenic Byway where covered bridges, orchards, streams, and rolling farmland rule the scenery.
Only nine miles from the delightful foodie paradise of Hockessin is Darley Green, the much-talked about master planned community of affordable move-in ready townhomes and condos. Just minutes from downtown Wilmington and only twenty minutes from downtown Philadelphia, these luxurious yet affordable classic three bedroom townhomes and condos are the perfect solution for young professionals, downsizing couples, a growing family, or retirees looking to enjoy Delaware's amazing retirement lifestyle.
Hockessin's imaginative dining scene
Hockessin's new and veteran chefs alike are turning out innovative and imaginative fare morning, noon, and night, all based on using fresh, local, and sustainable ingredients to "connect real people with real food."
For breakfast, try Drip Café in Lantana Square. Drip Café partners with Farmart, Lancaster Farm Fresh Co-Op, Ceremony Coffee Roasters, and PT's Coffee Roasting Company to deliver the freshest ingredients in all of their products. For a morning revelation, have a cup of perfectly brewed French Press coffee and their bacon-studded Caramel Apple Pancakes, topped with roasted apples, smoked bacon, and house-made salted caramel sauce. Add bananas for a buck.
Lunch might be ribs from competition BBQ champion Dave Deal who serves up some of the finest barbecue in Delaware at Big Dave's on Lancaster Pike. Big Dave serves up true, traditional barbecue, delicious with or without his homemade sauce. For something lighter, hook up with one of Dave's insanely delicious wraps.
Lettie's Kitchen on Old Lancaster Pike is a traditional white farmhouse restaurant owned by Susan Alexander and Tom Alexander, a mother and son team whose goal is simple: "to bring homemade comfort food prepared in a unique way using only the freshest ingredients to the residents of Hockessin." Lettie's serves wonderful sandwiches, salads, side dishes, and complete meals ready to take home or eat in. Lettie's Fried Chicken was voted the best in upstate Delaware in 2014.
For a truly extraordinary dinner experience in the actual home of the chef/owners, be sure to make reservations for the House of William and Merry, Open Table's Diners Choice Winner in 2012, 2013, 2014, and 2015, as well as Top 100 Fit for Foodies Restaurants in America. For sheer decadence, not much compares to their Slow Braised Painted Hill Farms Beef Cheek with Chanterelle Mushrooms, Brie Cracklings, Onion Puree, Black Truffle Tater Tots, and Cool Breeze Greens served at a delightful table right in the kitchen so you can watch the show.
These restaurants are a small sampling of the current growing food scene in Hockessin. In addition, there's a fabulous raw bar at George and Son's Seafood Market and phenomenal burgers and wings at Two Fat Guys. Try the area's freshest sushi and great Japanese at Asian Kitchen Bar & Restaurant and Okura Japanese Restaurant, grab the winner of the Delaware Burger Battle at Redfire Grill & Steakhouse, and savor one of Delaware's finest food institutions, the pumpkin-mushroom soup at Back Burner Restaurant.
The day's not over until you've had a few scoops of just about the best ice cream there is at Woodside Creamery.
Move in ready condos & townhomes are minutes away at Darley Green
Only minutes by car from Hockessin's culinary bounty, Darley Green comes complete with a village green, library, jogging and hiking trails, and its own shops and restaurants. If you'd like to visit and see how comfortable, luxurious, and affordable move-in ready homes in Delaware can be, call us at 302-655-2600 to set up your personal tour!