Autumn in Delaware: Food, Foliage, Festivals and More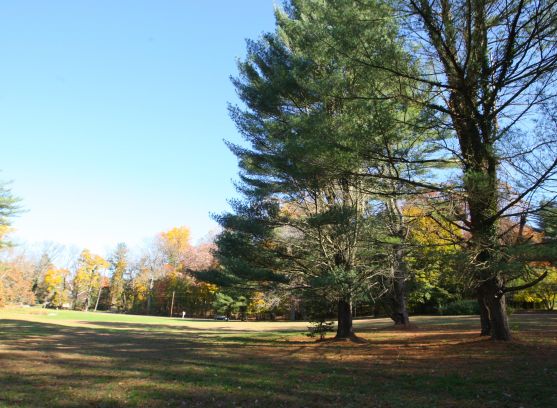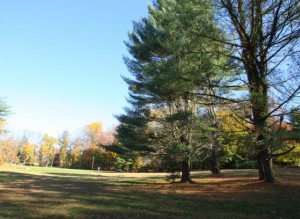 Delaware may be tiny, but it long ago made its mark as one of America's most important and beautiful states. At no time during the year is Delaware's natural beauty more evident than autumn, when the Wilmington and Brandywine River Valley region comes alive with its stunning fall palette of reds, yellows, oranges, and browns. Hundreds of apple orchards and pumpkin patches dot the hillsides and valleys, and it's no wonder that "foliage hunters" rank this region among the best in the Northeast for sheer autumn spectacle.
Montchanin Builders, one of the area's most highly regarded home construction firms, has been delivering outstanding Delaware custom built luxury homes to clients who've chosen this exquisitely beautiful area not just because of its beauty but to take advantage of the endless flow of seasonal activities in the region.
Whether you're looking for fall foliage, good food and drink, an evening of culture, shopping, or just plain fun, autumn in the Wilmington/Brandywine area fits any bill.
Take advantage of literally hundreds of events on the fall calendar
You can't miss the Brandywine Fall Harvest Market every Saturday and Sunday thru 11/9 at the Brandywine River Museum of Art, home of a definitive collection of works by the Wyeth family, N.C., his son, Andrew, and his grandson Jamie Wyeth. Save time for 40 watercolor, dry brush, and tempera paintings by Andrew Wyeth, some of which have not been seen for decades.
Pick up tickets at the glorious Grand Opera House in Wilmington to see Grammy-award winner Emmylou Harris on 9/25, Bobby Vinton on 9/27, and South African legend Hugh Masekela on 10/8.
Move from sweet music to an all out assault on the senses at a three-day weekend of NASCAR Sprint Races at Dover International Speedway 9/27-9/29. And come back 10/24-10/26 for the World Championship of Punkin' Chunkin' where teams around the world try to hurl a pumpkin long distance by air cannon, catapult, slingshot, or whatever does the trick.
You'll go from the silly to the sublime at Longwood Gardens, the 1077 acre former home of the industrialist Pierre S. du Pont, a few minutes from Kennett Square. From 10/25-11/23, visit the delightful Chrysanthemum Festival in Longwood's four acre conservatory with 80,000 mums, and the Night of 1000 Lights, an Asian-inspired celebration of light and beauty.
Be sure to hitch a ride on the Autumn Leaf Special from 10/11-11/2, a steam powered 1 ½ or 2 ½ hour round trip to Mt. Cuba Picnic Grove on the old Wilmington & Western RR.
Think you're good with a pumpkin? See the work of sixty master carvers at the Great Pumpkin Carve from 10/23-10-25 at Chadds Ford Historical Society. It's the Halloween event of the season with three nights of live music, festival food, hayrides, and a wonderfully spooky "Haunted Trail."
On 11/8-11/9, browse the wares of sixty of the country's most distinguished antique dealers at the 51st Annual Delaware Antiques Show at Winterthur, and visit the delightful Costumes of Downton Abbey exhibit while you're there with 40 costumes right from the TV show.
Tour Montchanin's Wilmington homes for sale this fall
With more than 60 years of combined experience, Montchanin Builders has developed an outstanding portfolio of Delaware custom built luxury homes with a range of interior features and architectural styles that can help inspire your own thinking. Montchanin has earned a sterling reputation for unrivaled craftsmanship and personalized attention to all of our custom home clients as well as our outstanding pre-built move-in ready homes.
While you're here this fall enjoying all that Delaware has to offer, take the time to e-mail Amy Maluski at amaluski@montchaninbuilders.com or call 302-472-7213 to set up a free consultation to discuss your ideas for a new Montchanin home.
Resources:
Visit Wilmington DE.com, Calendar of Events, http://www.visitwilmingtonde.com/visitors-and-residents/calendar-of-events/
Urban Agenda, New York City, An Autumn Escape to the Brandywine River Valley, http://www.urbanagendamagazine.com/2014/08/26/an-autumn-escape-to-the-brandywine-river-valley/