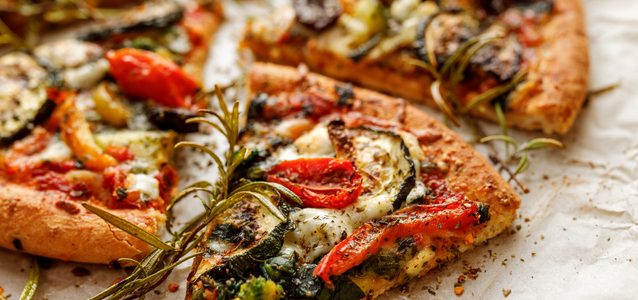 Where to Get Gourmet Pizza in Greenville, DE
Pizza is one of the most commonly consumed foods in the U.S., but there's a big difference between standard, run-of-the-mill pizza and gourmet pizza. Gourmet pizza shops emphasize the freshest ingredients, exceptional quality, and creative choices. If you live in the Greenville, DE area, you've got a few excellent options for gourmet pizza whenever the craving strikes.
Pizza By Elizabeths
Pizza By Elizabeths is conveniently located near Longwood Gardens and the Winterthur Museum. You'll find it in Greenville Shopping Center on Kennett Pike in Greenville, and you'd be hard-pressed to find another pizza-oriented establishment as upscale and sophisticated as this one. The name owes its origin to its proprietors; both founders are Elizabeths who decided to pay homage to various famous Elizabeths when designing the décor of this elegant establishment.
The food itself is quite remarkable. Enjoy fine wine and gourmet pizza with unique toppings like rosemary onion sauté and fresh, locally sourced goat cheese. Here's a quick rundown of a few select pies:
Shannon – Fig jam, bleu cheese, and thinly sliced prosciutto garnished with scallions
Saint – Creamy crab and artichoke blended with parmesan cheese, paprika, and chives
Hutton – Thinly sliced prosciutto with roasted peppers, artichoke hearts, fontina, and mozzarella
Taylor – Goat cheese, rosemary onion sauté, sun-dried tomatoes, parmesan, basil, and black olives
Try the peach pound cake or peanut butter pie for dessert.
(302) 472-7212

Call for More Information About Luxury Town Homes In Greenville, DE

Pizzeria Maki
Pizzeria Maki is situated close to Pizza by Elizabeths in the Greenville Shopping Center on Kennett Pike. Despite the close competition, this restaurant is thriving thanks to its innovative menu. They make their pizza dough in-house and emphasize fresh ingredients. Here, you'll find old favorites like margherita and white pizzas, along with more innovative creations like the following:
Pesto Cream – Basil-hemp seed pesto with roasted garlic cream, provolone, and mozzarella
Vodka – Upside down pizza with a creamy vodka sauce and sliced mozzarella
Hot Honey – Ricotta, honey, chopped Philly-style hot cherry peppers, and shredded mozzarella
The Royale – Brandied mushroom cream topped with cremini and royal trumpet mushrooms, fresh parsley, crispy shallots, and Swiss and mozzarella
Pizzeria Maki also offers some unique appetizers, like four different types of mini pizza pinwheel bites.
If you're in the mood for something a little healthier, choose from their gourmet bowls or fresh sushi. If you have any room left for dessert, try the triple vanilla cheesecake cookie jar with vanilla bean sour cream topping or the pineapple upside down jar with brown butter caramel sauce.
Café Valentina
If you've already tried the gourmet pizza in Greenville and want to venture out of the suburbs into Wilmington, head over to Café Valentina on McKennans Church Road. They serve up 14" and 16" gourmet pizzas, like these:
Seafood White – Baby shrimp, clams, crabmeat, and mozzarella
White – Pesto sauce, prosciutto, and roasted peppers
Stuffed Steak – Steak, pepperoni, mozzarella, and cheddar
Those with food sensitivities will be delighted to know that they offer gluten-free crust. They also offer a range of salads and other entrees, including gnocchi Sorrento and gluten-free stuffed shells.
Schedule a viewing of townhouses for sale in Greenville, DE
Gourmet pizza, other fine dining options, and a wide variety of nightlife and outdoor recreation opportunities are just some of what you have to look forward to when you make the move to Greenville, DE.
At Montchanin Builders, we specialize in building master-planned communities in the heart of vibrant towns, like our luxury townhouses for sale in Greenville, DE and Wilmington, DE. Schedule a viewing today of our gorgeous move-in-ready homes in The Townes at Barley Mill.