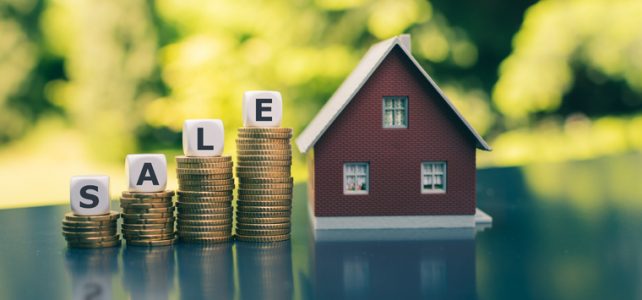 3 Things to Prioritize When Selling Your House
Selling your home can be a time-consuming process, especially if you've never done it before. Although today's high buyer demand and record-low housing inventory create the ideal market for sellers, selling your house still requires many moving parts—and you'll have to figure out which to prioritize for a lucrative, stress-free sale.
Taking the proper steps to sell your home can help you streamline the process and maximize your profit. It will also enable you to focus on your search for new homes in northern Delaware that match all of your priorities as a homebuyer, whether you're searching for increased space, a more peaceful atmosphere, or a location closer to work.
1. Set a realistic selling price.
When housing inventory is low, sellers tend to set unrealistic prices because they think buyers will pay whatever they ask. However, this isn't always the case. Even with today's unprecedented opportunities for sellers, it's essential to list your house at a realistic price to maximize the number of buyers that will see your house.
While pricing too high can backfire, underestimating your home's value will prevent you from maximizing your profits, which can make all the difference on the down payment for your next mortgage.
To choose the right price from the start, rely on your neighborhood's comps, or datasheets, about recently sold properties in your area. If you're not working with a seller's agent, use online real estate listings to check out prices for similar listings.
2. Don't let emotions cloud your judgment.
Today, the average homeowner lives in their home for a longer time. Consequently, selling your house can be an emotionally challenging process, making it difficult to separate the sentimental value of your house from the fair market price.
The process of selling the home where your children grew up or the first house you purchased can be extremely stressful, and it's important to stay level-headed throughout. To stay detached from your home's sentimental value, consider hiring a real estate agent to help with negotiations along the way.
3. Stage the house for showings.
In most cases, real estate agents will suggest professionally staging and cleaning your house for showings. This means removing excess furniture and personal belongings from your home while it's on the market and rearranging rooms to attract prospective buyers. During this time, you can put your items into storage or start finding spaces for them in your new home.
If you're selling in a more competitive market, investing in a professional stager can help you distinguish your home from the competition. The national average price for professional staging is $1,461, according to HomeAdvisor, with prices typically ranging from $631 to $2,324.
Move-In Ready Townhomes in Delaware
With a convenient location and spacious floorplans, our luxury townhomes near Kennett Square at Kennett Pointe feature everything a homeowner could want.
Meanwhile, our beautiful new homes in northern Delaware at Darley Green offer the latest amenities and close proximity to Philadelphia, making them the perfect place to call your new home.
Schedule a viewing of one of our luxury townhomes by calling our office today. Don't forget to ask about our special financing offers!