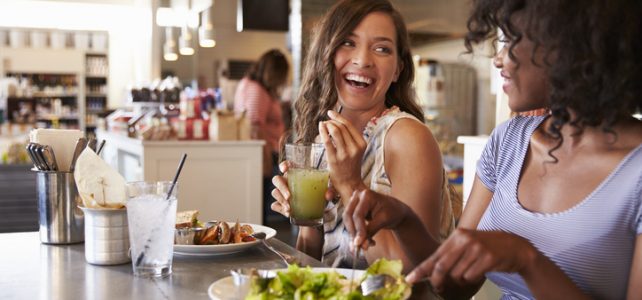 What Are the Best Kennett Square Restaurants for Lunch?
Kennett Square, PA's creative, delicious food scene has earned a stellar reputation from locals and out-of-towners alike, and the plentiful lunchtime dining options are no exception. Whether you're looking for a quick place to grab a bite on your lunch break or a leisurely place to while away a weekend afternoon, you will find a wide array of cuisines, comfort foods, and unique lunch menus to choose from.
Explore below some of the best Kennett Square restaurants for lunch.
Michoacana Grill
The Michoacana Grill serves up delectable Mexican favorites seven days per week. Conveniently located at 201 South Union Street in Kennett Square, this local lunch spot presents a diverse menu of burritos, salad bowls, quesadillas, tacos, and nachos. They're also known for their ice cream menu. Be sure to try their pretzel cones!
Lily Asian Cuisine
You'll find this restaurant at 104 West State Street. Lily Asian Cuisine specializes in Chinese, Thai, and Japanese dishes. It's a great place for a quick lunch, with dine-in, drive-through, and delivery options available. If you choose to dine in, you can expect a relaxed, cozy ambiance. Their impressive menu includes an array of appetizers, like chicken satay skewers, chile-garlic edamame, and Thai basil chicken lettuce wraps. This restaurant is also known for its sushi and sashimi menu, with gluten-free rolls available.
They offer a variety of lunch specials, such as the bang bang shrimp, General Tso's chicken, and Mongolian tenderloin beef. Vegetarian dishes abound; choose from Thai green or red curry with tofu, crispy eggplant with garlic sauce, and the vegetarian delight.
Mary Pat's Provisions
Located at The Market at Liberty Place on 148 West State Street, Mary Pat's Provisions is open for breakfast and lunch only. Their focus is on sourcing ingredients locally whenever possible in order to support the local community and provide their customers with fresh meals. With a revolving menu that often reflects seasonal ingredients, it's the perfect solution for a quick, healthy, and satisfying takeaway lunch. You can create your own boxed lunch with a handcrafted sandwich, salad, soup, and dessert.
Or, dine in and select from the chicken salad croissant, mushroom panini, lemon chicken panini, or smoked turkey. They also offer salads with innovative ingredients, including the kale quinoa salad with sweet potato, gala apples, pecans, and dried cranberries. Their lunch offerings are available beginning at 7 AM, making it the perfect choice for shift workers on non-traditional schedules.
Explore our new townhome community in Chester County, PA
Having so many great restaurants nearby is just one reason why so many people love life in Kennett Square, PA. If you're ready for a fresh start and crave a hassle-free house hunting experience, get in touch with Montchanin Builders to schedule a viewing at Kennett Pointe, our extraordinary new townhome community in Chester County, PA. Kennett Pointe is a beautiful, cozy neighborhood that features luxurious townhomes and loft-style apartments blended with convenient shops and other attractions. Call today to learn more about our townhomes for sale in Kennett Square!