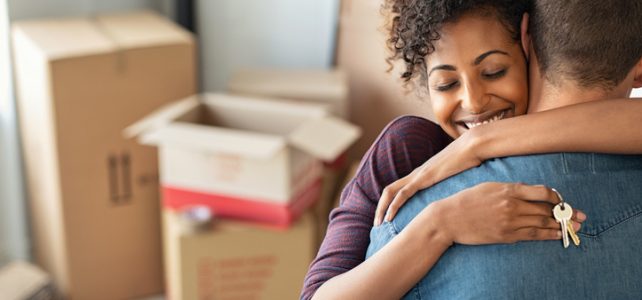 5 Reasons to Buy Your Dream Home This Year
Everyone deserves a home they can be proud of, but for a lot of people, the thought of buying their "dream home" seems out of reach. Is it possible to find something that ticks all the right boxes without stretching your finances too thin?
Absolutely, and there are a few good reasons that 2020 may be your year to fall in love with the home of your dreams.
An investment in your future
Every mortgage payment brings you closer to the American dream of homeownership. Look at it as a wise investment that will help you build equity and improve your financial security over the long-run. Given housing market trends, your dream home is likely to increase in value over the years. What you buy for $300,000 in 2020 could sell for $350,000 or more down the road. Those mortgage payments are fostering your equity – something you can tap into later for education expenses, retirement, and other costs. Rent payments, on the other hand, is money you will never see again.
Affordable mortgage interest rates
According to Freddie Mac, the average 30-year mortgage rate was 3.60% in late January of 2020, and economists believe rates may even dip lower in the coming months. Compare this to the 2018 high of 4.94%. Bottom line: mortgage interest rates are low, and they may spike again, so buying now lets you purchase 'more house' for your money.
Be part of a community
Being a homeowner offers other benefits, especially when it comes to connecting with others. It provides a chance to meet neighbors, develop new friendships, and be an active part of your community. Whether it's a Saturday morning jog or a backyard BBQ, these moments can enhance the quality and enjoyment of life.
Less expensive than renting
Rent prices in gentrified neighborhoods are on the rise, making renting an expensive proposition.  When you purchase a home (and opt for a fixed-rate mortgage), you know your monthly payments will stay the same. Plus, you'll be building equity and can reap the myriad benefits of living in a home that is 100% yours.
Tax advantages
Another financial incentive to buying a home is the tax deduction you get for both property tax and mortgage interest. This can save you thousands of dollars each year, and in some markets, can make it less costly or equivalent to renting.
Discover beautiful move-in ready homes in Delaware
If you're ready to take the plunge but without breaking the bank, it's time to explore the new construction homes in Wilmington, DE by Montchanin Builders. Homebuyers will be delighted with the variety of contemporary floor plans, quality craftsmanship, and state-of-the-art features, not to mention low maintenance expenses since everything is brand new.
Take advantage of attractive financing options on our spacious townhomes and condos in the master-planned community of Darley Green. Call us today to schedule a home tour and make 2020 a year to celebrate!
Additional Resources:
Themortgagereports, Will mortgage rates go down in February 2020? https://themortgagereports.com/32667/mortgage-rates-forecast-fha-va-usda-conventional
Homeadvisor, Why Buy a House? https://www.homeadvisor.com/r/why-buy-a-house/