Delaware Custom Built Luxury Homes: Hot Design Ideas for 2015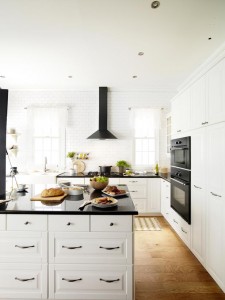 With technology in home design advancing so rapidly, no design feature for 2015 seems too farfetched. Homes that monitor themselves? Done. Run your house from your smart phone? Absolutely. No living room? Um, excuse me?
The Delaware custom home builders at Montchanin can turn your wish list into bricks and mortar (or wood and stone) if you prefer. So in the spirit of "I can really do that?" here are some of the innovative home design ideas and concepts that you'll be seeing in 2015.
Delaware luxury homes will be smarter & more efficient
The National Association of Home Builders (NAHB) in Washington DC says homes will get smaller, an average of 2,150 sf down from peak size in 2007 of 2,521 sf. "Smaller homes are a positive for builders. They allow for more creative design, more amenities, better flow. It's an opportunity to deliver a better home."
Montchanin Builders, one of the most innovative home builders in Delaware, serve all of New Castle County including Wilmington & Claymont, Philadelphia and surrounding areas within Southeastern Pennsylvania.
Design allows for aging in place; flex rooms encourage family time
New homes will be built with adaptability for living comfortably now and in the future. Walk-in (or roll-in) showers, ground-floor master bedrooms, more spa-like master baths with soaking tubs, and handy grab bars where needed are essentials for a smart 2015 home. This also allows for multi-generational families living under the same roof but in different wings. Fully adaptable homes will have kitchen counters that lower to wheelchair level.
Another hot design trend for 2015 is the end of the "living room" and the emphasis on a "flex" room" or great room— a space that combines the family and living room and flows into the kitchen. This is an expansion of the idea that the kitchen is the "hub" or emotional soul of the home.
Custom home builders in Delaware emphasize innovation
A system new to the residential market puts a monitor sensor in each room that marks combined body temperatures/occupancy in a given room, moisture in the air and time of day to provide flawless control of heating and air throughout the home.The system stops air conditioning or heating in a room that is not being used and only focus on those rooms currently in use.
A quick touch on a smart phone can also adjust the living room lighting to an optimal setting for watching TV or provide perfect reading light. Set the system to automatically start the dishwasher as soon as nighttime power rates apply.
The family TV in the living room is going mobile
Millennials aren't as attached to their TV sets as older generations. Netflix, Hulu, Apple, and Amazon already provide great streaming options, while cable favorites like HBO and ESPN are moving to mobile devices.
By 2015, there will be little (if any) difference between your television set, mobile phone, and computer as cloud computing creates a seamless web experience.
A very smart doorbell and a green switch
A new doorbell for 2015 senses if someone is at the door. If you're not home, it quickly snaps a photo of the person at the door and sends it to you via smart phone.
Equip your home with a green switch. When you leave the house for any extended period, flip the green switch to turn off many of those items that would stay on and continue to draw power. This power usage sometimes referred to as a vampire load can be quite significant even when not in use.
However you envision your custom home, Montchanin Builders can bring those details to life! If you'd like to learn more about our Delaware custom built luxury homes, contact us online or call 302-472-7213 or e-mail info@montchaninbuilders.net
Resources:
InteriorDesign.com, 10 Hottest Architecture Trends in 2014 http://www.interiordesign2015.com/decor-ideas/10-hottest-fresh-architecture-trends-in-2014/
Zillow.com, Blog, What New Homes Will Look Like in 2015 http://www.zillow.com/blog/what-new-homes-will-look-like-in-2015-57988/