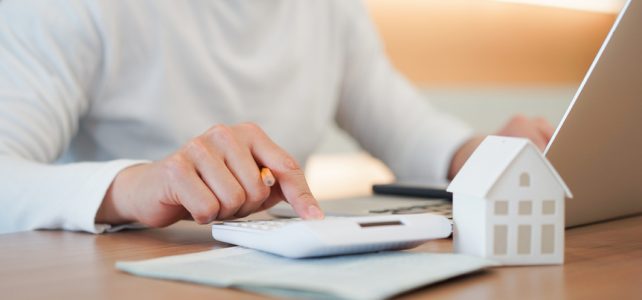 Do's and Don'ts After Applying for a Mortgage
Buying a house can be an exciting process! One of the most important steps towards new homeownership happens after you've picked out your new dream home: applying for a mortgage. See below for tips on what to do – and what to consider avoiding – to make the mortgage application process go smoothly.
As you prepare for the purchase of a new home, keep in mind these recommendations to help you get to the mortgage finish line as quickly and stress-free as possible. Not all of these do's and don'ts may apply to your case, so be sure to consult a financial advisor if you have any questions.
DO: Keep paying your bills on time.
Keeping up with your bills is one of the most effective ways to maintain good credit, so try to pay your rent, utilities, loan, credit card, and other bills by their due date. Many websites allow you to set up automatic monthly payments so that you don't have to worry about forgetting to pay a bill on time.
DON'T: Apply for new credit or loans.
Once you've applied for a mortgage, it's generally a good idea to avoid trying to add new credit lines or loans. Doing so can impact your debt-to-income ratio, which is a key number that mortgage lenders look at. It can also affect your credit score, which you want to keep as high as possible during the mortgage application process.
DO: Hold on to important documents.
As a rule, it's a good idea to keep all of your important financial documents in a safe place and to keep them well-organized so that you can easily find them when you need them. These might include pay stubs, bank statements, receipts from major purchases, and recent personal tax returns. Your lender will likely ask to see these documents at some point during the process.
DON'T: Close current credit accounts.
While having unpaid debts can lower your credit score, so can having too few credit accounts. Thus, it's important to make sure that you have enough accounts to keep a high score. If you have a credit card, don't close it even if you do not owe anything on it. It's better to use the card occasionally and simply pay off the balance every month.
DO: Wait until the loan closes to make big purchases.
While it might be tempting to start purchasing furniture or other big-ticket items for your new home, the safe move is to wait until the loan closes before making major or unusual purchases. A sudden dip in your savings could impact the terms of your mortgage, as could any changes to your credit rating.
Stunning new homes in northern Delaware
At Montchanin Builders, we strive to make the home buying process as easy as possible, which is why we work with one of the leading mortgage lenders in the country, Cardinal Financial. Because Cardinal is able to provide its own loan financing, it allows customers like you to enjoy some of the lowest loan rates and closing costs in the industry. Make sure to ask us about our special financing offers!
With mortgage rates at a historically low level, this is an ideal time to be on the market for a new home. You may be surprised at how affordable a mortgage can be in 2021!
If you're ready to find your dream home, check out the exquisite new-construction townhomes and condos available at Montchanin Builders' master-planned walkable community of Darley Green. To learn more about these luxurious homes in Wilmington, Delaware, get in touch with us today! Our team will be happy to schedule a tour for you.