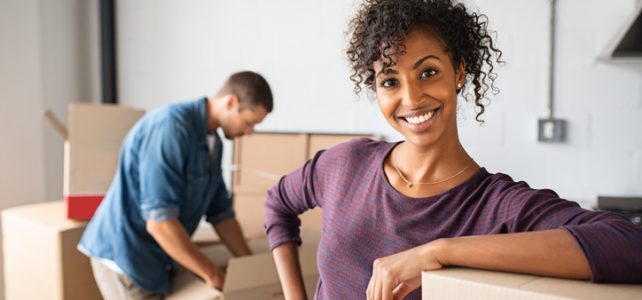 How to Buy and Sell a Home at the Same Time
Buying your first home is an exciting experience, but purchasing your second can be even more thrilling. Your first home was likely a starter house, and now you're ready to upgrade to your dream home. Even though you've already been through the home buying process and you know what to expect, this time around you're also a home seller. As a result, the process can get a little more complicated. There are a few different ways you can buy and sell a home at the same time.
Own two homes at once (temporarily)
The first option is to purchase your second home before you sell your first one. This is a good option for homebuyers with a comfortable financial nest egg and an excellent credit score. As a general rule of thumb, strive to save six months of mortgage payments for both homes to tide you over until your first home sells.
Bear in mind you'll also need to save a down payment and closing costs for your second home. However, you might not need a huge down payment.
Sell your first home first, and then purchase your second
Many home buyers choose this option because it allows them to use the money from the sale of their first home to purchase the second. Of course, there is a drawback. You'll need somewhere to live after your first home sells. You might consider putting the majority of your possessions into storage and moving in with family temporarily. Another option is to get a month-to-month apartment rental agreement. In some cases, the people who purchase a home will allow the sellers a rent-back contingency, which allows the sellers to rent the home to the buyers for 30 to 60 days after the sale.
Using a purchase agreement with a contingency to sell
This is one of the most popular options for home sellers who enjoy minimal risk and maximum convenience. You'll remain in your current home while you search for your new one. Once you find it, you'll make an offer. However, that offer will be contingent upon the sale of your current home. In other words, you will not have to buy the second home until you sell the first one. This allows you to avoid the burden of two mortgages at the same time, and it also prevents you from having to move more than once.
However, not every home seller is willing to agree to this contingency. It often depends on how much interest there is in the property. In addition, you'll likely need to sell your current home quickly, so make sure it's spruced up and in move-in ready condition to improve the odds of it selling in a timely manner.
View new construction homes in New Castle County, Delaware
When you're ready to move on from your starter home to your dream home, it's time to check out the available properties from Montchanin Builders. Our master-planned community in Wilmington, DE—Darley Green—is a masterpiece of neighborhood design. It features wide open, green spaces, neighborhood gathering areas, tree-lined streets, and of course, architecturally exquisite homes with plenty of space to accommodate every lifestyle. Call today to schedule a tour of new construction homes in Delaware.
Additional resources for home buyers