Dreams Built by Montchanin, the Delaware Custom Home Builders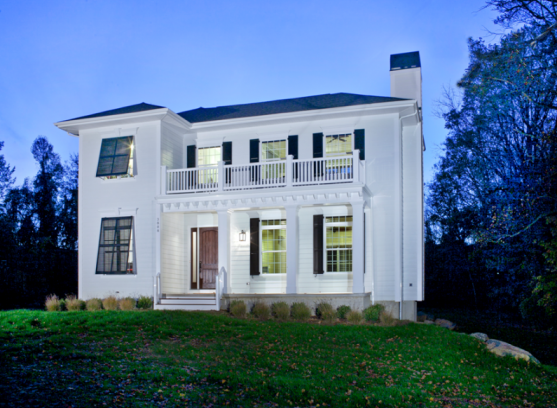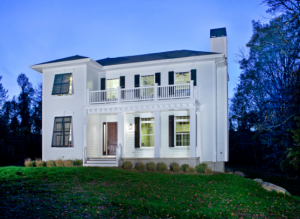 We all have a picture in our minds of what home looks like to us. We've built it in our heads since we were kids, adding a room here or there, changing the color, the size, or the location. It may be big or small, charming or grand, colonial or contemporary.
It may have a wide shaded porch on a tree-lined street with sweeping lawns, or it might be a sweet country cottage surrounded by gardens sitting next to a pond. Maybe it's a gracious Victorian on a hill with five bedrooms and a big dining room full of friends and relatives for the holidays.
The point is we've been working long and hard, and now some of us are fortunate enough to be able to turn that picture into reality. But to do that, we need a partner—a patient, caring expert with whom we can share our vision who knows how long we've cherished that home. And even better, a team that knows how to build it for us.
When people talk about exceptional craftsmanship, reputation, and no-nonsense professionalism, the conversation always turns to Montchanin, the premier Delaware custom home builders.
The experts and artisans at Montchanin Builders have over sixty years of combined experience in understanding clients' dreams and creating wonderful custom homes that people want to live in.
Custom built luxury homes in Delaware
For a new custom built home, your process will likely begin with a site visit by a Montchanin project manager to better understand your landscape's benefits and challenges. Once the character of the land is determined, ideas and thoughts are exchanged in no-obligation consultations with our certified builders and designers until your vision is articulated and clearly understood. We can then move quickly from idea to initial concept drawings to formal plans using the latest design software and technology.
We believe that understanding our clients is key to a successful project, and an open give and take between owners and design professionals is a vital part of this process. Our job is to guide you through the myriad choices and design details that are available to you in a new custom home without letting you be at all overwhelmed.
After all, you're building a dream home that you already know in your mind—we're here to take you through that exhilarating process without stress or frustration.
Montchanin Builders respects our obligation to you, our client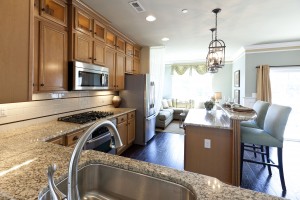 Everything on your wish list will be accounted for—from traffic flow when you're entertaining, window locations to highlight the best views, to age-appropriate or disabled design options when guests and relatives needing adaptable features come to visit or stay.
As one of the most highly regarded Delaware custom home builders, we are ahead of the curve on the latest trends and energy efficiency options, building techniques and zoning restrictions. This enables us to minimize or eliminate unnecessary and costly design/work delays for our clients.
The mission and obligation of our designers, our project managers, and our skilled artisans and craftsmen is to listen carefully to you as you express your vision, understand and respect your budget and your time, and deliver a finished product—your new custom home—that you deserve and will be proud of. This attention to always doing what is right for the client has made us one of the most successful custom home builders in the Delaware Valley region.
Your home is your vision finally brought to life. If you'd like to learn more about our custom built luxury homes in Delaware and how we will help you realize that vision, please contact us online or call 302-472-7213 or e-mail info@montchaninbuilders.net.
Montchanin Builders serve all of New Castle County including Wilmington & Claymont, Philadelphia and the surrounding areas within Southeastern Pennsylvania.