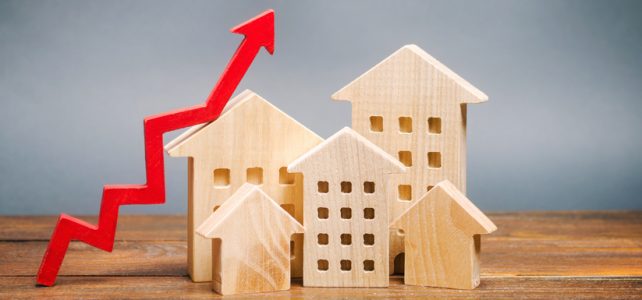 Housing Market Soaring: Now Is the Time to Buy!
Looking at current market trends, now may be the right time to finally buy the home you've always wanted!
The National Association of Realtors (NAR) has noted an astounding rebound in the U.S. housing market. In May of 2020, pending home sales (a key metric in housing market strength) spiked more than 44 percent — the highest month-over-month gain in nearly 20 years.
With August arriving, there is a growing demand for housing inventory, as buyers are eager to jump back into the market and take advantage of record-low mortgage rates.
Low interest rates = lower payments
Federal mortgage rates continue to decline, meaning that home buyers will enjoy a significant decrease in their monthly payments. As of July 30, 2020, the average rate on a 30-year fixed-rate mortgage was 3.106%, and the average rate on a 15-year fixed-rate mortgage was 2.682%.
Compare this to exactly one year ago, when the rate on a 30-year fixed mortgage was 3.813%. Depending on the purchase price of your home, you could save around $100-$150 per month.
Factors driving housing sales
According to Lawrence Yun, home prices could increase in the coming months "due to heavy buyer competition and a significant shortage of supply." Whether driven by attractive mortgage rates, rising rental costs, or a yearning for more space to accommodate work-from-home orders, housing sales are taking off – particularly in suburbs where green spaces are accessible and home prices tend to be more affordable.
Pent-up demand for home buying
Though the pandemic and economic slow-down hit the spring housing market hard, homebuyer demand is spiking now that summer is here. According to NAR Chief Economist, Lawrence Yun, "This has been a spectacular recovery for contract signings and goes to show the resiliency of American consumers and their evergreen desire for homeownership."
NAR projects that new home sales may reach 690,000 this year, and 800,000 in 2021.
New construction homes in New Castle County, Delaware
As the economy gradually re-opens and the housing market takes off, Montchanin Builders is ready to meet the demands with our selection of move-in ready homes in Wilmington, Delaware. Contact our representatives today to schedule a tour of our new construction townhomes and condos at Darley Green. This master-planned community is one of the most sought-after neighborhoods in the area, with peaceful walking trails and green spaces for homeowners to enjoy.
Be sure to ask about our custom financing options and low closing costs that can help make your homeownership dreams come true!