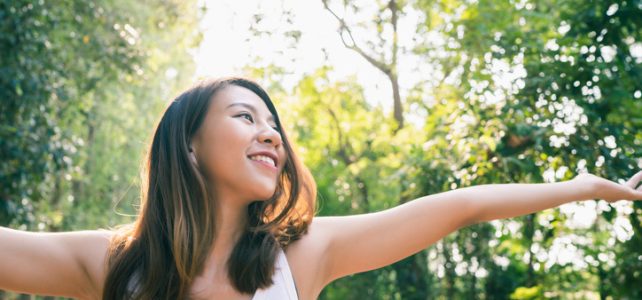 Why Walkable Communities Are Attracting Homebuyers During COVID-19
The COVID-19 pandemic has changed many aspects of daily life, including how we conduct business, how we obtain goods and services, and even where we choose to live. There has been a surge of interest in walkable communities set in suburban locations as home buyers seek to escape urban centers characterized by high population density. Moving to a walkable community is certainly a smart choice during a pandemic, but it's also one that makes sense in the long run. Even after life gradually returns to normal, homebuyers can continue to reap the rewards of life in a walkable community.
Health and safety considerations
It's likely that the number one reason for the rising interest in suburban areas and walkable communities is health and safety considerations. During the coronavirus pandemic, it's essential to maintain a safe distance between yourself and non-household members. Unfortunately, it's difficult to do this in an urban area. Those who live in apartment buildings, for example, will inevitably come near people in common areas like the elevator, entrance, and laundry facility. In contrast, a walkable community offers plenty of space for all residents, enabling them to safely maintain distance.
Amenities within easy reach
Another major reason why homebuyers are looking to walkable communities during the pandemic is the availability of a wide variety of amenities within a short distance. Although the population density in these areas is much lower, there are still plenty of local amenities nearby. Some walkable communities are located close to libraries, restaurants, grocery stores, and other shops, for instance.
In addition, since a lower population density generally equals a lower volume of COVID cases, there is a reduced likelihood of exposure when residents do go out for essentials. Local shopping centers, for example, are likely to be less crowded than in the cities.
Wide-open, green spaces
Now that the pandemic has forced most entertainment venues to close their doors, people are enjoying the opportunity to get outdoors and enjoy the fresh air. Of course, it's easier to find wide open, green spaces in a walkable community than in a city. All you have to do is step outside your door to stroll along tree-lined streets, play catch in a neighborhood gathering area, or put walking and biking trails to good use. As an added bonus, some walkable communities are located near parks.
Explore the walkable communities of Wilmington, Delaware
If you're ready to trade in urban density for spacious living in a walkable community, it's time to take a closer look at the new construction homes in New Castle County, Delaware. Montchanin Builders is the area's foremost walkable community planner and homebuilder. Our beautiful townhomes of Darley Green in our walkable communities offer have everything a homebuyer could want.
Explore our move-in ready homes in Wilmington, Delaware online, or by setting up a personal appointment. We take strict precautions to protect the safety of visitors and staff. Connect with us today, and be sure to ask us about our special partnership with one of the nation's premier home lenders!
Additional resources for home buyers: