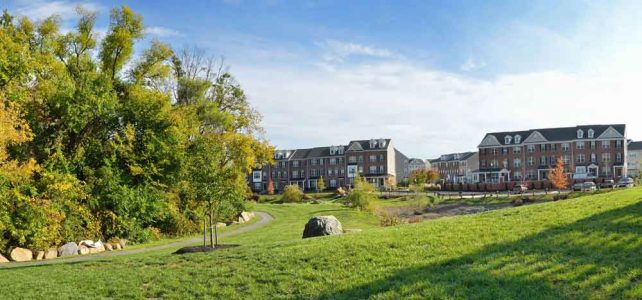 How to Check Out a Neighborhood While Sheltering in Place
Like all industries, the housing and real estate market is making adjustments in response to the COVID-19 pandemic. Delaware's shelter-in-place orders may have disrupted many businesses deemed 'non-essential,' but sheltering in place doesn't mean your search for a new home has stalled indefinitely.
On the contrary, there are plenty of ways to scope out a new neighborhood while complying with stay-at-home orders. Open houses may be temporarily canceled, but there are innovative ways you can check out potential communities and neighbors without leaving the comfort of your sofa!
Tips for researching a neighborhood without ever leaving home
Whether you're looking for more space, relocating for a new job, or like the idea of a walkable community, house hunting has personal meaning for everyone. And for many potential buyers, a large part of your decision will hinge on the surrounding neighborhood.
Here are 5 ways you can learn about a neighborhood while staying at home.
#1. Google Street View
Google street view has millions of panoramic images, letting you take a virtual stroll through a neighborhood. Simply type in an address and begin your explorations.
#2. Browse City-Data and AreaVibes
There are numerous websites, including AreaVibes and City Data, that can help you dig deeper into the specifics of a neighborhood. Learn more about the cost of living, local eateries, weather, livability score, and other useful info.
#3. Tap into Social Media
Many neighborhood communities will have their own social media groups to help connect residents, share important information, and swap ideas. Platforms can range from Facebook groups to Twitter or even Instagram. This is a great opportunity to interact with people who live in areas where you're interested in moving.
#4. Explore Traffic Patterns & Commute Times
Google Maps and Waze are a terrific resource for researching traffic patterns and commute times from your home to place of work. Find out the fastest routes and best times of day for minimal traffic.
#5. Research Local Schools & Education
The quality of local schools is an important factor for many potential homebuyers. GreatSchools provides data and rankings on K-12 schools, information on school resources, as well as candid parent reviews. Want more information? US News reviewed 24,000 public high schools, and 40 Delaware schools made their rankings.
Virtual tours of new homes in northern Delaware
The spring buying season has gotten off to a rocky start, but there is still promise of a rebound as social distancing guidelines begin to relax.
Potential homebuyers are encouraged to explore Montchanin Builder's move-in ready homes in Delaware with our virtual tours that allow you to see interiors and exteriors from different angles. If you love what you see, check out our social media groups to connect with local residents. This is a great platform to ask questions, do your research on community living, and get a sense of neighborhood dynamics.
Be sure to ask about our special financing options and bear in mind that mortgage rates are forecast to stay near historic lows!