Move-in Ready Homes Near Wilmington Highlight Stronger Housing Market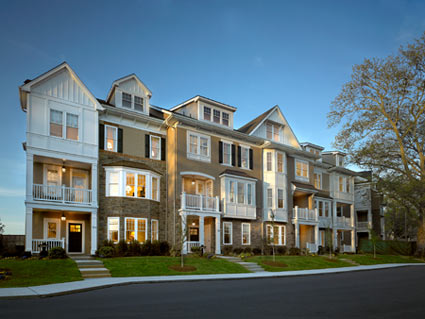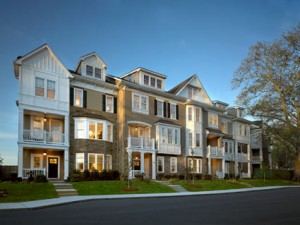 One of the nation's foremost authorities on housing recently said that consumer confidence, a slight relaxation in credit requirements, an improving job market, and pent-up demand will drive improvement in the 2015 housing market.
Dr. Lawrence Yun, chief economist for the National Association of Realtors, speaking at the Greater Baton Rouge Association of Realtors' annual TRENDS in Real Estate seminar in Baton Rouge on April 14, said that the national real estate outlook is looking up after two consecutive years of economic improvement since its "near death experience" in the recession, which took hold in 2008 and for most of us, lingered far too long.
Move-in ready homes near Wilmington DE in demand
If you're a first time home buyer or a downsizer in Delaware who's been sitting on the sidelines waiting for an opportune time to buy, you've probably been looking at the move-in ready homes near Wilmington DE at Darley Green. Now that the recession seems firmly behind us, rest assured there are other buyers with a renewed confidence in their ability to purchase a home they could only dream about until recently.
One thing to watch is that Inventory in single family construction is still way down which Yun says, "will need to increase to alleviate supply shortages and keep up with the pent-up demand."
"The improving job market has consumers feeling more confident, and the rebound in home prices is building household wealth for homeowners and giving them the ability to sell after waiting the last few years," said Yun.
He also commented on the increasing strength of the labor market. Job growth statistics are expected to reflect an uptick of 2.5 million jobs in 2015 to add to similar increases in 2014, allowing the country to get back the 8.8 million jobs lost to the recession.   Wages, which have barely kept up with inflation, are also on the rise.
Mortgage rates are projected to rise in 2015 and 2016
Daley Green's move-in ready condos and townhomes are an affordable luxury right now, but the Fed may likely raise short-term rates due to inflationary pressure causing a projected increase in mortgage rates to slightly below 5% in 2015 and 6% in 2016. It won't be enough to deter a smart buyer, but buying a home within the master-planned community of Darley Green while interest rates are at historic lows is an added bonus.
Julian Castro, Secretary of Housing and Urban Development, also commented at a residential forum during the 2014 Realtors Conference & Expo that  "HUD is committed to doing everything they can to get credit moving again and working with Realtors to help responsible Americans achieve their dreams of owning a home."
With interest rates low and job growth up, buyers are feeling confident
With your buying power strong, now's the time to visit Darley Green's attractively-priced condos in Delaware. Their gracious new construction homes are an affordable maintenance-free living choice for singles, couples, families, and downsizers. The beautiful master-planned community is right in the center of everything that Delaware has to offer including tax free shopping, quick access to the I-95 corridor to New York and Boston, the charms of downtown Wilmington and the Riverfront, and a twenty-minute drive to one of America's most historic and culturally rich cities, Philadelphia.
To schedule a home tour of Darley Green, call 302-472-7213 to speak with a representative from Montchanin Builders.